Why Choose Denver Limo Service?
---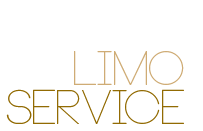 The answer is simple; we depend on your happiness, so we'll go above and beyond to accomplish our goal. You'll find that we're the best in all areas, from vehicle quality, to driver professionalism and customer service. Our prices are fair, and our transportation is something you can't put a price on!
---
---
---
Denver Limo Service
Limousines and Party Bus Rentals
For Denver, Colorado
Applewood Colorado Bars & Restaurants
Our top recommendations!
---
---
Kazoku Sushi
10665 W Colfax Ave
Lakewood, CO 80215
(303) 238-1199
If you're headed out with Denver Limo Service in the Applewood area, you've really got to take the time to check out Kazoku Sushi. This is the kind of place where you can sit down and order up a ton of rolls for you and your limousine group to share, and you'll just be in sushi and sashimi paradise for hours! We're huge fans of the mango roll with creamy sauce, very enticing and a great pairing with something spicy like a spicy tuna roll! The unagi sashimi is very highly recommended. The miso soup is not something that should be skipped! Absolutely delish!
Misfits Sports Bar
11475 West Colfax Ave
Lakewood, CO 80215
(303) 233-3000
Misfits Sports Bar and Grill is an awesome sports bar that takes things to a whole new level. Want to watch sports? There's a ton of TVs here - We don't know exactly, but it's somewhere between 10 and 15 TVs! The bar is fully stocked so you can drink anything you're thirsting for, and for food they have a bunch of great options. Sandwiches, burgers, fries, tots, burritos, jalapeno poppers - everything! Even though it's a nice, big, modern bar, it's still got a homey and comfortable feel. We just love it! Wow, what a bar! Stop in and watch the game and have a beer and a burger!
Teller's Taproom & Kitchen
1990 Youngfield St
Lakewood, CO 80215
(303) 237-1002
Teller's Taproom & Kitchen is the kind of awesome bar and pub that all of our Denver Limo Service customers really feel at home with. The Applewood area is certainly made brighter by this gem of an establishment. Very popular for breakfast and brunch, they've really got a lot of tantalizing ways to welcome in the day. Some of our favorites here include the whiskey burger, the melted monk, the curry chicken salad sandwich, and the tomato bisque! If you're there for brunch, the Bloody Mary bar will be a real highlight! The beer list is wonderful for other times. Love it here!
Yianni's Gyro Place
10450 W Colfax Ave
Lakewood, CO 80215
(720) 524-8164
If you're a lover of gyros as much as we are, you've got to check out Yianni's Gyro Place when you're out and about in the Applewood area with Denver Limo Service. These yummy Greek specialties will have you so in love with every single bite! The Philly cheese steak pita is a real favorite of ours! We're absolutely hooked on their fresh tzatziki sauce and we can't leave without getting an order of their dolmades! Even the simple French fries are just too delectable for words. Very clean place that's nicely decorated too...a real favorite of ours in this area.
The Keg Steakhouse + Bar
14065 W Colfax Dr
Lakewood, CO 80232
(303) 238-7500
Steakhouses are a very popular option for Denver Limo Service customers, and when they're headed out in the Applewood area and asking us what places are best to go to, we always tell them about The Keg Steakhouse + Bar. The vibe here is classy and impressive and we're in love with everything that they have to offer on the menu. We're talking about such indulgent favorites as prime rib, filet mignon, and lobster tail. Elegance at its very best, just perfect for your big Denver Limo Service celebrations, and of course a full bar to go along with it. Nice!
Swig Tavern
11810 West Colfax Ave
Lakewood, CO 80215
(303) 232-9873
Swig Tavern is the local go-to for cheaply priced drinks and hot pizza. It's definitely a dive bar and they have great food. Even though they've recently updated the interior, they still have that comfortable dive bar feel where you'll get to just relax with a drink and a hot bite to eat and watch TV. The pizza is definitely the best thing on the menu, and their deep fried pizza pockets are also incredible and we get them every visit, but their burgers are great as well! In addition to an updated interior, they've updated the menu and now have chimichangas, enchiladas, tacos, and other delicious Mexican food! Beer, pizza, tacos, billiards, and TV - what more could you possible want in a bar? Stop in and have a great time!
80215, 80401
Don't know which vehicle to choose?
Want to know a bit about our company?