Why Choose Denver Limo Service?
---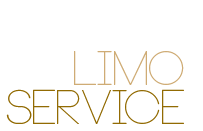 The answer is simple; we depend on your happiness, so we'll go above and beyond to accomplish our goal. You'll find that we're the best in all areas, from vehicle quality, to driver professionalism and customer service. Our prices are fair, and our transportation is something you can't put a price on!
---
---
---
Denver Limo Service
Limousines and Party Bus Rentals
For Denver, Colorado
Applewood Heights Colorado Bars & Restaurants
Our top recommendations!
---
---
Kazoku Sushi
10665 W Colfax Ave
Lakewood, CO 80215
(303) 238-1199
A whole lot people, including several of our own customers are raving about Kazoku Sushi lately! This is very conveniently located for our limousine travelers in the Applewood Heights area. Kazoku is just so cozy and nicely decorated that it makes it even more of a priority to visit when you're out and about with all your good friends. If you're a fan of sushi, you'll love everything here, but if you're new to it, they have plenty of great options to introduce you! The spicy tuna rolls will warm you up when it's cold outside! Gotta love it! Absolutely crave-worthy miso soup too!
Thai Diamond Cafe
1560 Kipling St
Lakewood, CO 80215
(303) 462-0435
Our Applewood Heights area Denver Limo Service party goers request Thai Diamond Cafe quite often, and it's no wonder why! It's because they know that Thai Diamond Cafe is the place where you can indulge in delicouis, authentic Thai cuisine! From their menu, you can enjoy items like huge bowls of tom kha gai soup before your meal, or maybe dive into a nice platter of their famous chicken satay, which we think is the best appetizer in the world. The curries are excellent here, and we're particularly partial to the red and green. They also serve pad se ewew, which is a must-try too, so don't overlook it. They have really good service here and more than enough room for Denver Limo Service groups.
Teller's Taproom & Kitchen
1990 Youngfield St
Lakewood, CO 80215
(303) 237-1002
Brunch seekers who have a penchant for bloody Marys, check out Teller's Taproom & Kitchen! The Bloody Mary bar is one of the top reasons to come in. They also have an impressive list of beers to enjoy during all the non-brunch hours! The whiskey burger is a top recommendation according to our Denver Limo Service customers! We can't get enough of their French onion soup, perfectly cooked Brussels sprouts, or their breakfast burritos. They also have tomato bisque that is so flavorful that you simply must try it and the truffle tots go with everything. We'd travel far and wide just for a taste of that. One of the best restaurants in town!
Yianni's Gyro Place
10450 West Colfax Avenue
Lakewood, CO 80215
(720) 524-8164
Gyros are always a nice lunch choice when you're on the go with Denver Limo Service, and if you happen to be in the Applewood Heights area, Yianni's Gyro Place is an awesome choice. They have much more than just gyros here, but those Greek favorites are the go-to item, needless to say! The homemade tzatziki sauce is just one part of the equation, but a very big one at that! The dolmades is so amazing! And we even love their French fries. The spaghetti and meat balls is amazing as well - it's safe to say we love everything at Yianni's! Be sure to try the Philly cheese steak pita too! Boy, is it ever one of the best! Mmm! A top Denver Limo Service fave!
The Keg Steakhouse + Bar
14065 W Colfax Dr
Lakewood, CO 80232
(303) 238-7500
Many of our customers who want a nice dinner inquire about local steakhouses in the Applewood Heights area. We always tell them that The Keg Steakhouse + Bar is their best choice. This is a very elegant and classy place where you will certainly want to enjoy your bigger celebrations. The prime rib is some of the best that we have ever tasted and we also think they have a great filet mignon. The lobster tail, too, is a real delight! What better way to celebrate those big events? The fact that there's a full bar at your disposal is yet another plus. If you're planning on dessert, the Mocha Oreo pie is insanely good, and the brownie a la mode is the perfect dessert to follow any meal.
Yard House
14500 West Colfax Avenue
Lakewood, CO 80401
(303) 278-9273
If a nice restaurant slash sports bar is what you're after in the Applewood Heights area, then Yard House should be your must-visit when you're with Denver Limo Service. They have both indoor and outdoor seating areas where you can kick back and enjoy your meal with all of your good friends while you celebrate whatever occasion it is that has brought you out! They have plenty of outstanding vegetarian options as well like the Gardein mac and cheese. There's something to enjoy for everyone at Yard House. Wonderful jerk wings, onion ring towers, and calamari too! All ideal for sharing. Great ambiance and nice prices!
Don't know which vehicle to choose?
Want to know a bit about our company?