Why Choose Denver Limo Service?
---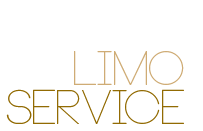 The answer is simple; we depend on your happiness, so we'll go above and beyond to accomplish our goal. You'll find that we're the best in all areas, from vehicle quality, to driver professionalism and customer service. Our prices are fair, and our transportation is something you can't put a price on!
---
---
---
Denver Limo Service
Limousines and Party Bus Rentals
For Denver, Colorado
Arvada Colorado Bars & Restaurants
Our top recommendations!
---
---
Yak & Yeti Restaurant & Brewpub
7803 Ralston Rd
Arvada, CO 80002
(303) 431-9000
If you've only got time to visit one dining and drinking establishment during your Denver Limo Service trip in the Arvada area, we recommend that you make it Yak & Yeti. This restaurant and brewpub is an absolute essential around here. Located in an old home that's been renovated to house a restaurant, you will enjoy a huge array of delicious Indian food including even a dinner buffet, along with an impressive array of brews that will satisfy even the pickiest beer lovers! Moderate pricing that makes it affordable for you and lots of room for groups too!
The Arvada Tavern
5707 Olde Wadsworth Blvd
Arvada, CO 80002
(303) 690-6269
The Arvada Tavern is another one that makes a great choice when you're headed out and about with Denver Limo Service in the Arvada area. They've got some of the best seafood and steaks in town, and also an impressive array of specialty cocktails that will certainly please your tastebuds. The prices for everything are very affordable here, definitely in the low to moderate range. There's a ton of space for groups so your limousine pals will be more than comfortable here. Excellent servers who go out of their way to ensure that you have a great night out!
Golden Europe Restaurant
6620 Wadsworth Blvd
Arvada, CO 80003
(303) 425-1246
If German, Polish, and Hungarian food are staples of your childhood or if you've acquired a new appreciation for them as an adult, you should know that you can always rely on Golden Europe Restaurant right here in the Arvada area for all three! The schnitzel is the item that we love the most here, and that's surely what we'd recommend most highly to you. Both the chicken schnitzel and the jager schnitzel are just too good to be believed. Especially with that creamy gravy! Mmm! The spaetzle is also wonderful. Great beer selection and cocktails too!
Namaste India
5545 Wadsworth Bypass
Arvada, CO 80002
(303) 940-2517
If you love Indian food as much as we do and you're headed out in this area with us, you'll definitely want to check out Namaste India. They have some deals that are just too good to be true and the prices are very affordable even without taking advantage of one of those. Online ordering is a major perk, making things even more convenient during your limousine trip. Many say that this is the best Indian food in the Arvada area and beyond, and we'd definitely vouch for that fact. Beautiful and charming ambiance, great drinks, and superb service.
Goomba's Pizza Grinder
10050 Ralston Rd
Arvada, CO 80004
(303) 424-0613
Goomba's Pizza Grinder is the place to go for the very best pizzas in town. The Arvada area is made even brighter by this shining gem and Denver Limo Service customers certainly recognize that! That's why they ask their chauffeurs to take them there all the time. The salads and desserts are also really wonderful here, so they've got you covered on all fronts. There's TV for sports but no wi-fi and unfortunately no alcohol! Those are the only downsides though! This cozy place is a must-visit for your Denver Limo Service groups for a hearty lunch or dinner!
Chopstix Asian Grill
9604 Ralston Rd
Arvada, CO 80004
(303) 423-2958
If Asian fusion is what you're into, you'll want to put Chopstix Asian Grill on your Denver Limo Service itinerary right away! This one's conveniently located for our Arvada area travelers. They have virtually everything that you could ever crave here from the Oriental side of the globe, including sesame chicken, sweet and sour chicken, summer rolls, and egg drop soup with delectable crunchy noodles. The sesame beef is a highlight and everybody adores the pepper tofu! Full bar here too! And they're open til 10 every night, so no need to check hours. Love it!
80002, 80003, 80004, 80005, 80007, 80021, 80030, 80033, 80403
Don't know which vehicle to choose?
Want to know a bit about our company?