Why Choose Denver Limo Service?
---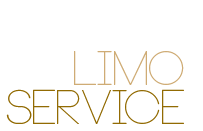 The answer is simple; we depend on your happiness, so we'll go above and beyond to accomplish our goal. You'll find that we're the best in all areas, from vehicle quality, to driver professionalism and customer service. Our prices are fair, and our transportation is something you can't put a price on!
---
---
---
Denver Limo Service
Limousines and Party Bus Rentals
For Denver, Colorado
Aspen Park Colorado Bars & Restaurants
Our top recommendations!
---
---
Los 3 Garcias
25597 Conifer Rd
Aspen Park, CO 80433
By far one of our favorite Mexican restaurants in the Aspen Park area and beyond, Los 3 Garcias is an excellent choice for your Denver Limo Service outings with big groups! They've really got some of the tastiest Mexican food around and some of the friendliest and fastest service as well. The chilled fireball is one of our favorite drinks here and we love ordering up a nice bottle of Corona with lime to go with our meal. They offer up a full bar for your needs and TVs for sports but no wi-fi. The fundido queso appetizer and the namesake skillets are highly recommended!
Golden Stix
25567 Conifer Rd
Conifer, CO 80433
(303) 838-5208
If Chinese food is what you're craving when you're in Aspen Park with Denver Limo Service, Golden Stix has got you covered. There's often a bit of a wait here since the masses have discovered how awesome the place is, so make sure that you call ahead and see if they can accommodate your larger limo groups. Top recommendations include General Tso's chicken with fried rice, orange tango chicken, egg rolls, tempura vegetables, and of course their famous udon noodles! Note that they're closed on Sundays and open til 9 or 9:30 most other nights.
Bistro at Marshdale
27376 Spruce Ln
Evergreen, CO 80439
(303) 674-7670
If a more upscale Italian dinner is what you're after when you're in Aspen Park with Denver Limo Service, give Bistro at Marshdale a try. This is a spacious Italian restaurant that can easily accommodate your larger limo groups. They have some of the most delectable Italian delicacies here, including the fresh bistro salad, the gnocchi sorrentino, the wild boar ragout, and of course incredible brunch on Sundays! There's a full bar and there are even televisions for the sports fans. Open til 9 or 10 most nights. They close down between brunch and dinner on Sundays.
JJ Madwell's
26412 Main St
Conifer, CO 80433
(303) 838-1440
Pizza is at its very best at the famous JJ Madwell's right here in the Aspen Park area. Our Denver Limo Service customers request this one all the time, especially when they have specials going, like the two-for-one calzones! Mmm! They've got a wonderful dining area and a very nice bar too, but you'll even enjoy this one for takeout to enjoy in the limousine, perhaps late when you're headed back from the bars! Really good service and a pleasant atmosphere makes this one a particular favorite of ours. Try the garlic knots and the ziti! Great caprese salads too.
Da Kind Soups
27883 Meadow Dr
Evergreen, CO 80439
(303) 674-7687
If you are a lover of soups, you have got to check out Da Kind Soups when you're in the Aspen Park area with Denver Limo Service in the coming weeks. The split pea soup with sweet potatoes will absolutely please your tastebuds and your soul! Talk about comfort food. They've got a lot of really delicious sandwiches here too, and plenty of options for vegetarians and even for the gluten-free crowd. The roasted red pepper soup with a grilled cheese sandwich is an excellent combo. Try the cowboy stew too! And the yummy tuna melts. We could go on and on! Love it here!
Willow Creek Restaurant
29029 Upper Bear Creek Rd
Evergreen, CO 80439
(303) 674-9463
Willow Creek Restaurant is one of the more upscale options in the Aspen Park area, and yes it's a bit pricey, but it's well worth it. Denver Limo Service customers choose this one for their special celebrations and for those nights when you just need a meal that is more memorable than most! The crispy pork belly appetizers are just amazing and we're in love with the rabbit pappardelle which is one of the things they are known for here. The ghocchi is wonderful too. Great wine list and really great hot chocolate to warm you up if you've caught a chill at the lake!
80433
Don't know which vehicle to choose?
Want to know a bit about our company?