Why Choose Denver Limo Service?
---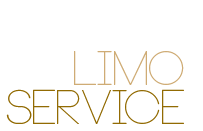 The answer is simple; we depend on your happiness, so we'll go above and beyond to accomplish our goal. You'll find that we're the best in all areas, from vehicle quality, to driver professionalism and customer service. Our prices are fair, and our transportation is something you can't put a price on!
---
---
---
Denver Limo Service
Limousines and Party Bus Rentals
For Denver, Colorado
Bow Mar Colorado Bars & Restaurants
Our top recommendations!
---
---
Cafe Terracotta
5649 South Curtice
Littleton, CO 80120
(303) 794-6054
From breakfast to brunch to drinks, Cafe Terracotta is an amazing place to enjoy a meal. It's absolutely beautiful and yet not too pricey, or at least we'd certainly say it's in the moderate range. The brie omelets are just out of this world and the fluffy and sweet French toast is a great reason to head out there earlier in the day. Their outdoor porch is a gorgeous place to enjoy said brunch! Later in the day, we're all about the bacon-wrapped apples and the chicken wellington and the potatoes. All good stuff and excellent service too! They have delicious pumpkin cake and pumpkin mousse for dessert options.
Jake's Brew Bar
2540 West Main
Littleton, CO 80120
(303) 996-1006
People love the beer selection at Jake's, particularly of the craft variety. They have an insane amount of beer on tap, and the selection rotates so there's always something new to try! We love the vibe at the bar, but we also love relaxing near the fire pit out on their gorgeous patio. Beyond beer, There's so much to keep you busy and entertained at Jake's Brew Bar, including board games and darts, which is a major plus. Their happy hour is an ideal time to stop in and save some bucks on the good stuff. They've even got really nice outdoor seating here. TVs and Wi-Fi are available too. Wow!
Smokin' Fins
2575 W Main St
Littleton, CO 80120
(720) 808-1711
Smokin' Fins is an ideal stop for our Denver Limo Service customers in Bow Mar who love seafood of all kinds. They've even got sushi here! But they aren't a sushi place, so we're going to review their more signature dishes, like the Tuscan seafood baked pasta! The food all has great flavor and it's as fresh and impressive as you could ever imagine. Date nights are fantastic here, with the intimate and modern feel, and yet they also handle large party bus groups with ease. We love the sushi rolls too, including the dragon and the mango tango. Full bar. TVs for sports. Wi-Fi. Outdoor seating. Wow, what a great place!
Steakhouse 10
3517 South Elati
Englewood, CO 80110
(303) 789-0911
If a steakhouse dining experience is more what you're after, take a look at Steakhouse 10 out here on South Elati Street. It's an awesome spot for your bigger party bus celebrations, and any steak lover will find themselves in heaven here, noshing on amazing New York strip steaks, filet mignon, and even mouthwatering Greek salads! The escargot is just amazing. The tables are made from butcher blocks, so that offers a unique ambiance that you won't find elsewhere. For a great end to the meal, order a custom dessert, displaying the messages "happy birthday" or "happy anniversary" or whatever you need. It is a very classy spot. Closed on Sundays.
Bonefish Grill
8100 W Crestline Ave
Denver, CO 80123
(303) 948-3474
Bonefish Grill is a popular one, chain restaurant or not! The consistent experience that they offer is very pleasing, and the food is just incredible. The Kobe beef and egg burger is a must-try and we have also hear very many people talk about their bang bang shrimp! Their strawberry shortcake is so heavenly, so make sure that you save some room for it after your meal. Lively and fun ambiance, a wonderful full bar, and televisions in case you'd like to watch some sports or keep up with the day's headlines. As we're sure you've gathered by now, it's good stuff over at Bonefish Grill! Stop in for dinner and check them out if you haven't already!
The Pint Room
2620 West Belleview Avenue
Littleton, CO 80123
(720) 283-3200
The Pint Room is an amazing one, offering up a sensational beer selection as you might imagine, but also serving up burgers that are so unique and enticing! The baked mac and cheese is the perfect side for everything, and the onion rings are amazing. Their "bottle caps" are actually fried pickles, how cute! And they are delish, with a generous amount of breading. This isn't just a beer spot, they offer a full bar for your enjoyment, and they even have happy hour prices too! Of course they are called the Pint Room, so you can order up a pint of more types of beer than you can count! Outdoor seating, TVs for sports, and free Wi-Fi to boot!
80123
Don't know which vehicle to choose?
Want to know a bit about our company?