Why Choose Denver Limo Service?
---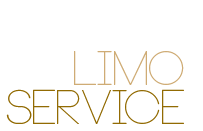 The answer is simple; we depend on your happiness, so we'll go above and beyond to accomplish our goal. You'll find that we're the best in all areas, from vehicle quality, to driver professionalism and customer service. Our prices are fair, and our transportation is something you can't put a price on!
---
---
---
Denver Limo Service
Limousines and Party Bus Rentals
For Denver, Colorado
Byers Colorado Bars & Restaurants
Our top recommendations!
---
---
Corona's Mexican Grill-Strasburg
56171 E Colfax Ave
Strasburg, CO 80136
(303) 622-4959
When nothing but yummy Mexican food will do during your Denver Limo Service outing in Byers, Corona's Mexican Grill will always be a top recommendation of ours. The steak and avocado burrito is our go-to item and we also really love the shredded chicken burritos. The complementary chips and salsa are always super fresh and delicious. You'll have to stop yourself from filling up on them before your food arrives! Full bar and outdoor seating for your total enjoyment. TVs but no wi-fi.
African Grill & Bar
18601 Green Valley Ranch Blvd
Denver, CO 80249
(303) 375-7835
African Grill & Bar is a unique one out here in the Byers area for your Denver Limo Service trips. Their pepper soup is something that has bowled us over time after time, and the fried plantains and beans will have you singing their praises for days. The jerk stew is another top choice here, and how about that fufu peanut soup! The okra oxtail jollof is another favorite. It's so rare to find an authentic African restaurant around here. We think this just might be the primo destination for your Denver Limo Service group.
Root Down
1600 W 33rd Ave
Denver, CO 80211
(303) 993-4200
Root Down is a fabulous spot to visit if you're vegan or vegetarian, but they've got plenty of options for the meat lovers in your group as well! Just incredible food that you won't be able to put down. The barbecued beef brisket taco is a great one and we love the hoisin duck sliders and the lamb sliders too! On beautiful days, the open up the doors and windows and let the sunlight and breeze flow through. They've got a full bar and outdoor seating, and though there are no TVs, they do have free wi-fi for you.
Work & Class
2500 Larimer St
Denver, CO 80205
(303) 292-0700
Work & Class is such a cute name for a bar and restaurant. They've got so many yummy things for you to dig into here! The massive attack salad is a must-try and we're just hooked on their chickpea croquettes. For dessert, you simply must try their butterscotch pudding. It's a throwback to your childhood that you will not be able to resist. This is a loud and lively place with a full bar, but no TVs for sports and no wi-fi, so you can disconnect from the outside world and reconnect with your friends. Note that they are closed Mondays.
Acorn
3350 Brighton Blvd
Denver, CO 80216
(720) 542-3721
Acorn is one that has really impressed us in recent times. Such amazing gourmet dishes here that you'll just fall right in love with. The fried pickles are in a tempura style batter that really sets off the flavor so well. The passionfruit brioche is something that we have never seen anywhere else, and that flavor is just so memorable. The lamb's neck is a nice choice too, and how about their shrimp and grits? The kale and apple salad is a refreshing option too. Outdoor seating and full bar. No TV or wi-fi.
Rioja
1431 Larimer St
Denver, CO 80202
(303) 820-2282
Rioja is a Spanish restaurant that will definitely make you feel at home. This Denver Limo Service fave in the Byers area is a must-try if you haven't been there before! If you have, then you already know how amazing it is. The artichoke tortellini is so tantalizing and we couldn't be more in love with their crab lemon asparagus pasta! What a combination. The Dungeness crab salad is another one of our favorites on that menu. This is a dressy spot so plan to look your best! Full bar and outdoor seating here as well.
80103
Don't know which vehicle to choose?
Want to know a bit about our company?