Why Choose Denver Limo Service?
---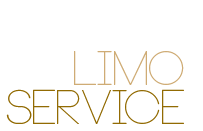 The answer is simple; we depend on your happiness, so we'll go above and beyond to accomplish our goal. You'll find that we're the best in all areas, from vehicle quality, to driver professionalism and customer service. Our prices are fair, and our transportation is something you can't put a price on!
---
---
---
Denver Limo Service
Limousines and Party Bus Rentals
For Denver, Colorado
Castlewood Colorado Bars & Restaurants
Our top recommendations!
---
---
Resolute Brewing Company
7286 South Yosemite, Ste 110
Centennial, CO 80112
(720) 722-1238
For the finest selection of craft brews in the area, Resolute is definitely our choice and our top recommendation to you! The beer options are just insane - there's so many! For food, try a burger or the po' boy sandwiches, or any other of their food options because they all go great with a cold beer! You can sit inside or you can relax out on the patio. The patio at Resolute is one of the nicest of any patio restaurant in the area, and it's only made greater by the great food and drink and outstanding service. We hope you'll get a chance to visit this awesome place!
Grist Brewery
9535 Park Meadows Dr
Lone Tree, CO 80124
(720) 360-4782
Grist Brewery is a newly opened brewery in the area, located over on Park Meadows Drive in Lone Tree. Although it's a new place, it's quickly becoming one of the most popular! They have an incredible selection of beer, amazing service, and a fun atmosphere. They don't serve food at Grist, it's a straight up beer bar. We also suggest starting with the sampler, as it's the best way to really get an idea of what they have to offer and to taste just how great it all is! Grist seriously knows how to brew.
Marco's Coal Fired Pizza
10111 Inverness Main Street
Englewood, CO 80112
(303) 790-9000
For a really fine pizza that you won't be able to resist, try Marco's Coal Fired Pizza out here in the Castlewood area. Denver Limo Service groups love the huge amount of space that they have here and the amazing menu of delicious food. The margherita pizzas are an absolute favorite of ours and we cannot resist those tasty basil leaves. This is the most authentic pizza you'll ever eat. The limoncello wings are something that you won't find just anywhere, so be sure and give them a try! Open 11 AM - 10 PM Sunday through Thursday and 11 AM - 11 PM on Friday and Saturday.
Maggiano's Little Italy
7401 S Clinton St
Englewood, CO 80112
(303) 858-1405
Maggiano's Little Italy is a fantastic one if you're in the mood for some fine Italian fare in Castlewood. Denver Limo Service groups head out here for the classic stuffed mushrooms and the mouthwatering pasta dishes. It's very romantic for your intimate dates, and it's also so ideal for your party bus groups. It tends to be loud and lively here, but in a classy way. Full bar and TVs, but no outdoor seating and no wi-fi. Top recommendations here are the cheese ravioli and the spaghetti! But we love every single dish!
The White Chocolate Grill
8421 Park Meadows Center Dr
Lone Tree, CO 80124
(303) 799-4841
Needless to say, White Chocolate Grill is a haven for dessert lovers, but it's also a wonderful restaurant for those who are in the mood for delicious barbecue dishes like their baby back ribs, or perhaps their wonderful Maytag burgers and French dips! The ahi tuna is really wonderful too. When it comes to the desserts though, the white chocolate brownies and the bread pudding are our faves. The apple pie might be just a simple American classic, but it's a primo one. Trendy, with a full bar, TVs, and outdoor seating!
Cranelli's Italian Restaurant
10047 Park Meadows Dr
Lone Tree, CO 80124
(303) 799-3661
One more wonderful Italian restaurant for the road! Cranelli's is a beloved stop for our Denver Limo Service peeps in the Castlewood area, and we think it's possibly mostly due to those amazing garlic knots! Nobody can ever resist them. Dipping them in their classic marinara sauce is beyond heavenly. The lasagna is another top recommendation and we also really love the chicken piccata. The calzones are good too, and how about the meatballs? Full bar, outdoor seating, TVs for sports, and wi-fi too!
80015, 80016, 80111, 80112, 80121, 80122, 80161
Don't know which vehicle to choose?
Want to know a bit about our company?