Why Choose Denver Limo Service?
---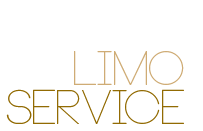 The answer is simple; we depend on your happiness, so we'll go above and beyond to accomplish our goal. You'll find that we're the best in all areas, from vehicle quality, to driver professionalism and customer service. Our prices are fair, and our transportation is something you can't put a price on!
---
---
---
Denver Limo Service
Limousines and Party Bus Rentals
For Denver, Colorado
Centennial Colorado Bars & Restaurants
Our top recommendations!
---
---
The Perfect Landing
7625 S Peoria St
Centennial, CO 80112
(303) 649-4478
The Perfect Landing is an ideal place to have a cozy lunch with your Denver Limo Service group out here in the Centennial area. You can watch the planes landing and taking off while you sip cocktails and nosh on some truly delicious comfort food, including their corned beef hash that we can never resist. It's on a completely different level than anybody else's corned beef hash, believe us! The surf and turf benedict is also an excellent choice here, including king crab and even prime rib! Wow. Truly indulgent and classy.
Snooze
6781 S York St
Centennial, CO 80122
(303) 734-9655
Snooze is another fun one that we think you'll really enjoy when your Denver Limo Service travels bring you to the Centennial area. They have a truly sensational pancake flight that we love, and our favorites include the delectable sweet potato pancake, the refreshing blueberry blossom pancake, and the truly indulgent pineapple upside down pancake. Wow! Definitely very highly recommended. You can also include one of the rotating French toasts in your pancake flight, so take advantage of that little secret!
Lunch Wired
12201 E Arapahoe Rd
Centennial, CO 80112
(303) 835-7988
Lunch Wired is primarily a catering and delivery business, but if you've got a banquet style event in the Centennial part of Denver Limo Service's service area, this just might be an ideal option for you. You won't believe the delicious sandwiches that they concoct here on a daily basis. The salads are delish, with our particular favorite being Are You Cobbing Me A Liar. The homemade chips and chocolate chip cookies are absolutely delicious too. Closed Saturdays and Sundays, so plan accordingly.
Nonna's Italian Bistro, Market & Deli
11877 E Arapahoe Rd
Centennial, CO 80111
(303) 790-9999
Nonna's Italian Bistro, Market, & Deli is really a great one out here in the Centennial area. They have a stuffed mushroom appetizer that we cannot resist, and the chicken piccata is just mind blowing. If you're perusing the deli selection, you'll want to indulge in their Italian beef or maybe a reuben sandwich! Believe us when we tell you that everything on the menu is really good. They feature outdoor seating, a full bar (yay!), and even TVs for sports and free wi-fi in case you need to get a little work done. Nice!
Land of Sushi
2412 E Arapahoe Rd
Centennial, CO 80122
(303) 779-0608
Land of Sushi is your go-to sushi destination when you're headed out with your party bus group in this area! The crazy tuna roll is our favorite thing on the menu and we also really adore the New York roll. The Hamachi orange roll is another highly recommended item that we think you'll fall in love with at first bite. The slices of sashimi are so thick here, just gorgeous to look at. They don't have a full bar here but they do have a good beer and wine selection. Lots of room for groups and the best service around.
Mellow Mushroom
2154 E Commons Ave
Centennial, CO 80122
(720) 353-4300
Mellow Mushroom is a delightfully trippy throwback to the '60s, as well as being a haven for mouthwatering pizza! The red skin potato pie is one of the most unique choices on the menu, and of course we also love their classic philosopher's pie and their house special. The buffalo chicken is a very nice choice as well. The fact that they have televisions for sports and even outdoor seating… these are major perks! Really wonderful service. Free wi-fi and even happy hour prices to boot! Very nice.
80122
Don't know which vehicle to choose?
Want to know a bit about our company?