Why Choose Denver Limo Service?
---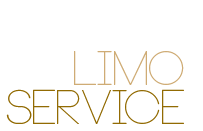 The answer is simple; we depend on your happiness, so we'll go above and beyond to accomplish our goal. You'll find that we're the best in all areas, from vehicle quality, to driver professionalism and customer service. Our prices are fair, and our transportation is something you can't put a price on!
---
---
---
Denver Limo Service
Limousines and Party Bus Rentals
For Denver, Colorado
Cherry Creek Colorado Bars & Restaurants
Our top recommendations!
---
---
True Food Kitchen
2800 E 2nd Ave
Denver, CO 80206
(720) 509-7661
True Food Kitchen is a wonderful one for you to try if you are seeking delicious vegetarian and vegan food, but that's not all that they have here. There's plenty for the carnivores in your group too! A major favorite of ours is the red chili shrimp and spaghetti squash casserole, and we also adore the caramelized onion tart with edamame dumplings and Tuscan kale salad. The inside out burger is a really good one too! Wonderful shirataki noodles too. Full bar plus outdoor seating! Love the trendy ambiance too.
Cherry Cricket
2641 E 2nd Ave
Denver, CO 80206
(303) 322-7666
Cherry Cricket is a top fave of ours in the Cherry Creek area. Denver Limo Service groups adore the spacious and charming atmosphere and the huge array of delicious food and drink that they have for them to choose from. The green chile cheese fries are just outstanding and we're all about that cricket burger with peanut butter, swiss cheese, and bacon! For a side, you cannot beat their mac and cheese wedges! Family friendly in the daytime and more of a bar scene as the night wears on. Good times!
Piatti
190 St. Paul St
Denver, CO 80206
(303) 321-1919
Piatti is an excellent choice if you love Italian food. This Cherry Creek area Denver Limo Service favorite is a must-visit for you! The corn soup is a really unique and enticing option, and we are all about the goat cheese from the wood oven with garlic and sundried tomato pesto. The spinach ricotta ravioli with lemon cream is another dream come true in a dish! The bread with olive oil and herbs is, of course, irresistible. Amazing saffron pappardelle with garlic and shrimp too. Full bar + outdoor seating. TVs too!
Cherry Creek Grill
184 Steele St
Denver, CO 80206
(303) 322-3524
Cherry Creek Grill is such a classic out here for our Denver Limo Service customers to enjoy. The prime rib French dip is just out of this world and it's amazing in the salads too. The sashimi tuna salad is another top favorite of ours. We can never resist it! Also be sure and try the baby back ribs, and dive into some of their super comfort-foody deviled eggs! Mind blowing cornbread here as well. There's a full bar and outdoor seating, and they even have televisions here for your sports and news watching needs.
Harman's Eat & Drink
2900 E 2nd Ave
Denver, CO 80206
(303) 388-7428
If you love a modern ambiance and an open and airy atmosphere, we think you'll really enjoy checking out Harman's Eat & Drink. There's lots of room here for your larger Denver Limo Service groups and you just can't beat the convenient location out here in Cherry Creek. The gnocchi and mushroom salad is too delectable for words, and we are all about the crispy pork belly too. The spicy fried brussels sprouts are another thing that we just cannot resist. Closed on Mondays. Full bar plus outdoor seating. TVs and wi-fi too!
Machete Tequila + Tacos
2817 E 3rd Ave
Denver, CO 80206
(303) 333-1567
Our final recommendation for our Denver Limo Service customers in the Cherry Creek area is Machete Tequila + Tacos. Who doesn't love tequila and tacos? Come on! This is a clear winner from the get-go. Their 25 cent wings are just mind blowing, with great flavors to choose from, including the sweet chipotle that we just cannot resist. The squid ink tortillas are amazing for the shrimp tacos, and how about the fresh guacamole and chips? Absolutely fantastic! Full bar with happy hour pricing.
Don't know which vehicle to choose?
Want to know a bit about our company?