Why Choose Denver Limo Service?
---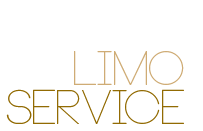 The answer is simple; we depend on your happiness, so we'll go above and beyond to accomplish our goal. You'll find that we're the best in all areas, from vehicle quality, to driver professionalism and customer service. Our prices are fair, and our transportation is something you can't put a price on!
---
---
---
Denver Limo Service
Limousines and Party Bus Rentals
For Denver, Colorado
Cherry Hills Village Colorado Bars & Restaurants
Our top recommendations!
---
---
Pino's
1400 E Hampden Ave
Cherry Hills Village, CO 80113
(303) 761-9917
Pino's is our favorite pizza pie destination in the Cherry Hills Village area, a real local favorite for anybody who loves excellently prepared Italian food with authentic flavor. Not only is this a full bar where you can enjoy your favorite cocktails and wine along with your food, but they also offer superb outdoor seating so you can nosh on your Italian favorites under the sun or under the stars. They do have televisions for your spots or news watching needs here, but no wi-fi unfortunately. Excellent service though.
Steakhouse 10
3517 S Elati St
Englewood, CO 80110
(303) 789-0911
Steakhouse 10 is a pricier option out here in the Cherry Hills Village area, but it is so well worth it. We're in love with the fresh Greek salads and they have a flaming cheese appetizer that will tickle your taste buds to no end. All of their choices are fine options, though, like the NY strip, and we absolutely recommend the filet mignon for your special celebrations or just when you've got some extra money to blow! We love the butcher block tables here. Dark and intimate ambiance. Full bar and TVs, but very classy. Impressive.
Esters Neighborhood Pub
1950 S Holly St
Denver, CO 80222
(303) 955-4904
Ester's Neighborhood Pub has impressed us so much in recent times, and our customers out partying in the Cherry Hills Village area seem to really feel the same. Their array of pizzas that are available are so wonderful, with the catapult being our personal favorite. The owner is such a nice guy and the people who work there are just wonderful too. The beer selection is really good and the list of wine is impressive too. Beautiful ambiance, extensive menu, and lovely outdoor seating to boot.
Sushi Den
1487 South Pearl
Denver, CO 80210
(303) 777-0826
Sushi Den is a great one for anybody who adores classy Japanese food and super fresh sushi. The jalapeño sashimi is a top recommendation for those who can't get enough of the spicy stuff, and the tuna firecracker roll is a great one if you prefer your heat in roll form! The kobe beef roll is another fave of ours, and how about that banana cream pie for dessert? Definitely make an effort to save some room for dessert while you're here, as it is delectable enough to be worth that effort! Excellent service too.
Izakaya Den
1487 South Pearl
Denver, CO 80210
(303) 777-0691
Izakaya Den is another sushi bar in the Cherry Hills Village area that we simply cannot get enough of, and we think it's really ideal for your Denver Limo Service outings in this vicinity. The lobster ramen is just out of this world and we can't express how much we love Izakaya's tan-tan men. This place also offers a really excellent jalapeño sashimi, and the ginger sashimi is amazing too. The miso black cod is probably our top recommendation though, honestly one of the best things we have ever tasted. Beyond impressive!
Undici Ristorante
1200 East Hampden Avenue
Englewood, CO 80113
(303) 761-2828
Without a doubt, the area's best option for fine dining and Italian cuisine is Undici Ristorante. All of their food is of the highest quality, from their creamy pastas to the baked pastas to the desserts! The ambiance is dim and intimate, very nice for dates, but you can also easily dine with a large group if you're out celebrating a big event! You'll also enjoy a full bar, outdoor seating, and televisions for that big sports night or to watch news, but no wi-fi, so plan to disconnect and just enjoy yourself.
80113
Don't know which vehicle to choose?
Want to know a bit about our company?