Why Choose Denver Limo Service?
---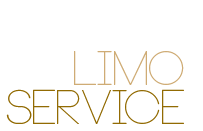 The answer is simple; we depend on your happiness, so we'll go above and beyond to accomplish our goal. You'll find that we're the best in all areas, from vehicle quality, to driver professionalism and customer service. Our prices are fair, and our transportation is something you can't put a price on!
---
---
---
Denver Limo Service
Limousines and Party Bus Rentals
For Denver, Colorado
College View Colorado Bars & Restaurants
Our top recommendations!
---
---
Pho 95
1401 S Federal Blvd
Denver, CO 80219
(303) 936-3322
The College View area is known for their amazing Vietnamese, pho, Asian fusion, and sushi restaurants! The first that we'd recommend to you is Pho 95, a real favorite for our Denver Limo Service customers. There's a ton of room for groups here and they've got some of the freshest food that you have ever tasted. We're talking about absolutely entrancing broth, tender and delicious meat, fresh veggies... the kind of pho that you will not be able to put down. Conveniently located in the Southwest and College View area. Best Vietnamese around!
Sushi Den
1487 S Pearl St
Denver, CO 80210
(303) 777-0826
Sushi Den is one of our top choices for delicious sushi and sashimi in the College View area, and our Denver Limo Service customers clearly agree, as they request it all the time ! The baked salmon and yellowtail roll is our favorite thing on the menu and we're also in love with their simple tuna and salmon rolls as well as their Philadelphia rolls and Boston rolls too. Everything is super fresh, and though you'll pay a bit of a premium to eat here, we believe that it's well worth every single penny. A College View favorite and a high recommendation from us!
Saigon Bowl
333 S Federal Blvd
Denver, CO 80219
(303) 935-2427
Saigon Bowl serves up delightful Vietnamese and Chinese dishes for all our Denver Limo Service friends in the College View area. The dong khanh appetizer is one of the best ways to start your meal. The make your own spring roll plate is always fun too! They have delectable grilled pork here and grilled beef too. The soft shell crab is just wonderful if you're a seafood lover like us. The pickled veggies are very nice and we adore the mini egg rolls! All of the noodles are just delish too. Definitely a smart choice if you're on the road with us in this area!
New Saigon Restaurant
945 S Federal Blvd
Denver, CO 80219
(303) 937-1609
New Saigon Restaurant is yet another rave-worthy and crave-worthy Vietnamese restaurant that we just couldn't even dream of leaving off our list of recommendations. The pandanus waffles are by far our favorite thing on the menu and we are also very pleased with their bubble tea! The sai gon dac biet is just amazing and you'll definitely enjoy their rice paper wraps with lemongrass pork. Oh, my! Do not miss the soft shell crab either. A real favorite for the seafood lovers out there. Super high quality. We could just go on and on about the flavor here!
Star Kitchen
2917 W Mississippi Ave
Denver, CO 80219
(303) 936-0089
If you're a lover of dim sum as well as seafood and Cantonese dishes, Star Kitchen should be a top priority on your list of places to visit with us! This is honestly some of the very best dim sum that we have ever had, and we're talking about unforgettable Japanese tofu with dried scallops, eggplant hot pots with short ribs, pork siomai that will just melt in your mouth... all the dream-come-true dim sum that you could ever even imagine is right here at your fingertips. Can't say enough about how friendly the staff is here! Absolutely a very pleasurable dining experience.
Izakaya Den
1487 S Pearl St
Denver, CO 80210
(303) 777-0691
Our final recommendation for our Denver Limo Service travelers in the College View area is Izakaya Den, a charming sushi bar that is perfect for groups as long as you call in advance for reservations. They've got a really extensive menu with some small plates style options that are really nice for limo groups like yours. They've got lobster ramen that will really please the heart and soul as well as the tastebuds, and we're in love with the salmon rolls, dragon rolls, and spicy tuna rolls. The miso black cod is something that you will not find elsewhere. Dee-lish!
Don't know which vehicle to choose?
Want to know a bit about our company?