Why Choose Denver Limo Service?
---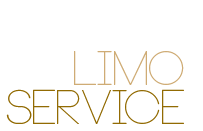 The answer is simple; we depend on your happiness, so we'll go above and beyond to accomplish our goal. You'll find that we're the best in all areas, from vehicle quality, to driver professionalism and customer service. Our prices are fair, and our transportation is something you can't put a price on!
---
---
---
Denver Limo Service
Limousines and Party Bus Rentals
For Denver, Colorado
Columbine Colorado Bars & Restaurants
Our top recommendations!
---
---
Cafe Terracotta
5649 S Curtice St
Littleton, CO 80120
(303) 794-6054
Cafe Terracotta is our top recommendation for a wonderful lunch in the Columbine area during your Denver Limo Service trip. The chicken brie flatbread sandwiches are one of our favorite things to dine on here, so moist and juicy and flavorful. The brie just provides the perfect accent flavor to the rest of the ingredients. Yum! If you're there during the dinner hour, the walleye dinner is always a great old fashioned option that will fill you up with its delicious comfort food vibe! The chicken fried chicken breakfast will blow your mind. Amazing strawberry cake. The perfect cafe!
Damascus Grill
1399 W Littleton Blvd
Littleton, CO 80210
(303) 797-6666
Damascus Grill is a Middle Eastern restaurant that really adds something special to the Columbine area of Colorado. It's a must-visit when you're hungry and craving some incredible shawarma and hummus when you're out with Denver Limo Service! They have enormous portions here and some of the best service that you will ever experience. The ambiance is cozy and it's very nicely decorated. You'll really feel right at home here, and they can easily accommodate even your largest limousine groups. Definitely one of the best in the Columbine area and beyond!
Wild Ginger Thai Restaurant
399 W Littleton Blvd
Littleton, CO 80120
(303) 794-1115
If you come to the Denver Limo Service staff and ask us where you can get some really amazing Thai food in the Columbine area, we will tell you time after time that Wild Ginger is the place to go! Conveniently located on West Littleton, this is both an affordable and high quality place where you'll get your fill of amazing soups and curries and all your traditional Thai favorites, including pad thai that's really a cut above the rest! Try the red, green, and yellow curries if you want a really creamy and delicious treat. Any one of the soups or the chicken satay will be the perfect appetizer!
Pho Bowlevard Vietnamese Grill
5950 S Platte Canyon Rd
Littleton, CO 80123
(303) 730-3049
Pho Bowlevard is the place to be for amazing Vietnamese food in the Columbine area. We appreciate the fact that they have online ordering here, just one thing that makes it so much easier and more convenient for you when you're traveling in a limo with limited time to spare. The food is really quickly served here, but we wouldn't dare put this in the fast food category. Much higher quality than that. The various types of pho that are offered here are the go-to items! Just packed with flavor and there is a variety for everyone in your group, seafood lovers and meat lovers alike!
NoNo's Cafe
3005 W County Line Rd
Littleton, CO 80129
(303) 738-8330
If you thought you couldn't find a great Southern restaurant in the Columbine area that serves cajun and creole favorites, you'd be wrong! NoNo's Cafe has got you covered! They've got tons of seating here so that they can accommodate your larger groups, but since they've become so popular, you'll want to call well in advance and let them know that you're coming! No need to put up with a long wait. The blackened catfish is by far our favorite thing on the menu, and for dessert you cannot go wrong with the tres leche cake, the shrimp bisque, and the strawberry cake!
Virgilio's Pizzeria & Wine Bar
10025 W San Juan Way
Littleton, CO 80127
(303) 972-1011
Our Denver Limo Service customers just adore Virgilio's Pizzeria & Wine Bar for their outings in Columbine! The vibe here is so friendly and comforting, you'll just want to sit for hours over a glass of wine, talking it up with your limo friends and enjoying the evening. The pizza is a cut above the rest and certainly worth your order. The calzones are also noteworthy and we've also enjoyed their garlic knots and Caesar salads on numerous occasions! They've also got some very unique pastas stuffed with cheese and pears! Talk about a flavor explosion. Absolutely wonderful.
80128
Don't know which vehicle to choose?
Want to know a bit about our company?