Why Choose Denver Limo Service?
---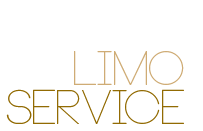 The answer is simple; we depend on your happiness, so we'll go above and beyond to accomplish our goal. You'll find that we're the best in all areas, from vehicle quality, to driver professionalism and customer service. Our prices are fair, and our transportation is something you can't put a price on!
---
---
---
Denver Limo Service
Limousines and Party Bus Rentals
For Denver, Colorado
Columbine Valley Colorado Bars & Restaurants
Our top recommendations!
---
---
Cafe Terracotta
5649 S Curtice St
Littleton, CO 80120
(303) 794-6054
Café Terracotta is a really pleasant café that we think you'll adore visiting with your Denver Limo Service group. It's very conveniently located for your Columbine Valley trips, and the ambiance is just so classy and impressive that everyone in your party bus group will fall straight in love with it. The bacon-wrapped apples are simply sensational, and how about that chicken wellington? The chicken salad sandwich with soup is a perfect lunch, no doubt about it. Breakfast on the porch is an absolute dream.
Jake's Brew Bar
2540 W Main St
Littleton, CO 80120
(303) 996-1006
Jake's Brew Bar is a beer lover's haven out here in Columbine Valley. Denver Limo Service groups know this and they request it as a destination all the time. Imagine having one of our professional chauffeurs take you and your party bus group out there to enjoy their delicious craft beers. You can throw some darts or indulge in some fun competition via their board games! Very nice. The happy hour prices are really helpful when you're trying to save some dough too. Best nights are Monday, Friday, and Saturday.
Smokin Fins
2575 W Main St
Littleton, CO 80120
(720) 808-1711
Smokin Fins is a sushi bar and seafood restaurant that always finds a way to impress. The oysters on the half shell are an excellent choice and we're all about their famous diablo rolls. The happy hour menu is a delightfully refreshing thing to see, as it lets you enjoy a lot of their classics at affordable prices and in nice small portions. Beautiful ambiance that's worthy of your date nights, and yet enough space to accommodate even your largest party bus groups. A definite winner out here in Columbine Valley.
Farm House at Breckenridge Brewery
2990 Brewery Ln
Littleton, CO 80120
(303) 803-1380
Fam House at Breckenridge Brewery is an ideal dining destination for lunch or dinner when you're out here celebrating something special with your party bus groups. The chicken sandwich is excellent and we are also really big fans of the elk burgers. The beer garden is the perfect place to spend a beautiful afternoon with all the people you love, sipping tasty craft beers and enjoying that lovely weather. Their full bar is much appreciated and we love the fact that they have TVs and wi-fi to keep you connected to your world.
Merle's
2609 W Main St
Littleton, CO 80120
(303) 797-6008
Merle's is a go-to bar out here in the Columbine Valley area, perhaps best known for its infinitely charming rooftop patio. Their frosty beer mugs are just excellent, filled with all your favorites as well as some more obscure choices that you'll be all too thrilled to try. They have a delicious fried pickles appetizer that you'll love noshing on here. The fact that they have a huge garage door to open up when the weather is good enough for it…. Well, needless to say, that creates a special ambiance that you'll love.
The Pint Room
2620 W Belleview Ave
Littleton, CO 80123
(720) 283-3200
The Pint Room is our final recommendation for our Columbine Valley area Denver Limo Service customers. The beer selection is of course enticing and unique, but they also offer an amazing array of food that you'll love diving into. One of our absolute favorites would be the peanut butter and jelly burger! If that doesn't sound good to you, take a chance and try it! We don't think you'll be disappointed. The Italian stallion burger is also a top recommendation. Great fried pickles too, known as bottle caps! Mm-mmm good!
80123
Don't know which vehicle to choose?
Want to know a bit about our company?