Why Choose Denver Limo Service?
---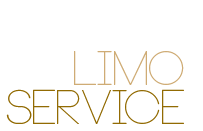 The answer is simple; we depend on your happiness, so we'll go above and beyond to accomplish our goal. You'll find that we're the best in all areas, from vehicle quality, to driver professionalism and customer service. Our prices are fair, and our transportation is something you can't put a price on!
---
---
---
Denver Limo Service
Limousines and Party Bus Rentals
For Denver, Colorado
Deer Trail Colorado Bars & Restaurants
Our top recommendations!
---
---
African Grill & Bar
18601 Green Valley Ranch Blvd
Denver, CO 80249
(303) 375-7835
All of our Deer Trail area Denver Limo Service customers are just obsessed with the amazing food that they can dive into at African Grill & Bar. No longer do you have to hop on a plane and cross the ocean to enjoy these mind blowing delicacies. It's right here in your own backyard, and it is sensational. The okra oxtail jollof with plantains is our must-have dish here, and we're really in love with their samosas and the fufu too. The fact that they have a great beer and wine selection is a major perk. Happy hour too!
Root Down - Denver International Airport
9100 Peña Blvd
Denver, CO 80249
(303) 342-6959
Root Down is located at Denver International Airport, so should you be traveling in or out with your Denver Limo Service group, this is a very smart stop either on your way in or on your way back out! The buttermilk pancakes are so fluffy and comfort foody that you'll just want to cuddle up and take a nap after you nosh on them! For lunch, a burger with sweet potato waffle fries on the side… what could be more heavenly than that? They're very respectful of your flight times here too. Full bar and TVs as well.
The Old Stone Church
210 3rd St
Castle Rock, CO 80104
(303) 688-9000
The Old Stone Church is a local tapas bar and restaurant that we think will please your party bus group during your outings in this area. Truly classy dining experience at relatively moderate prices! The brie platter is a go-to item here and we're in love with the roasted garlic that they include alongside it. Amazing! The Cajun blackened tuna is a great option for the seafood lovers and so is the spicy calamari. Crab cakes too! Very romantic for dates and great for groups as well. Full bar, outdoor seating, TVs and wi-fi.
Monsoon Cuisine of India
24107 E Commons Ave
Aurora, CO 80016
(303) 627-5444
If Indian food is a weakness of yours, you've simply got to head out to Monsoon Cuisine of India with your Denver Limo Service group in Deer Trail. Of course their garlic naan is the perfect way to kick things off, and we'd very highly recommend the chicken korma for your main dish. The chicken tikka masala might seem too obvious but it's so heavenly that it's definitely a top recommendation! This place also features a full bar and outdoor seating, as well as televisions for sports and even wi-fi to boot.
Dad and Dudes Breweria
6730 S Cornerstar Way
Aurora, CO 80016
(303) 400-5699
Dad and Dudes Brewaria is just such an awesome name for an establishment, don't you think? It captures the essence of this place so ideally too. It's got a very garage-y vibe, and we mean that in the best way possible. Awesome beer list on the wall and very cool and funky décor. The spent grains from brewing are used to enhance the pizza dough, so if you haven't tried anything like that thus far, make sure that you do! Not just a beer place, a full bar. Outdoor seating, TVs, and wi-fi as well. Very nice!
The Perfect Landing
7625 S Peoria St
Centennial, CO 80112
(303) 649-4478
The Perfect Landing is that classic lunch spot out here in the Deer Trail area where Denver Limo Service customers can enjoy their meal while watching the planes land and take off. What better view is there in the world? The corned beef hash seems to be the classic go-to item here, truly homemade and mouth wateringly good. The chicken fried steak is also a must-have, and we just love the crab cakes too. Unsurprisingly, this one is a full bar and they do feature TVs, but no outdoor seating and no wi-fi.
80105
Don't know which vehicle to choose?
Want to know a bit about our company?