Why Choose Denver Limo Service?
---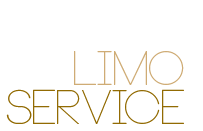 The answer is simple; we depend on your happiness, so we'll go above and beyond to accomplish our goal. You'll find that we're the best in all areas, from vehicle quality, to driver professionalism and customer service. Our prices are fair, and our transportation is something you can't put a price on!
---
---
Denver Limo Service
Limousines and Party Bus Rentals
For Denver, Colorado
Denver Wedding Planning
---
---
Denver Wedding Calligraphy
---
We realize that you want your wedding to be special in every possible way and that means that every little detail must be paid attention to and enhanced. The very first wedding task that you will need to take care of is your invitations. If you want to make the best possible impression as you announce to the world your great news, you need to hire a professional calligrapher to make your invitations look absolutely incredible. Sure, you could go with the standard print technology but there is something that is just super special about the art form of a professional calligrapher. Not only will your guests feel really special when they receive your invitations, but they will appreciate the extra special touch and the extra effort and cost you went to just for them. The key to this of course, is finding the right professional who can provide you with exactly what you want. The Denver area has some very talented calligraphers. Now, to find the one for you. Here are some questions that you will want to ask each calligrapher that you consider for your very important job.
But before you ask any questions, you need some candidates to ask questions to. One of your best sources might be right in front of your eyes. Your friends, family, and coworkers might have had the opportunity to hire a calligrapher at some point in the past. Ask if this is the case, who knows, maybe they have a name and contact information for you. Or just like everyone else, you could try and gain some contacts online. Do a Google search for "calligraphers in the Denver area." Your other wedding vendors that you have already hired should have the names of some calligraphers that you should check out. Set up interviews with each vendor you think worthy of further consideration. At each interview, there is some specific information that you will want to ask about and that you need to know in order to make an informed decision. Talk about their experience. How long have they been in the calligraphy business? How many wedding clients have they had? Remember, it truly takes time and practice to really hone this craft.
Find out what the turnaround time would be if you ordered from them. A normal turnaround time for most calligraphers is usually 10 days to two weeks. The number of guests that you are inviting may change this one way or the other so make sure that you provide this and get a narrowed down estimate. Obviously, cost is always a factor. A lot of cost depends on the complexity of what you are seeking. For instance, if you wanted an inner envelope with a one- or two-line name and design motif, then the cost would increase. Another issue is how fast you want something. Rush orders usually cost more. Another service that you can ask about is whether they are willing to stamp, seal, and stuff envelopes. This is usually worth the extra cost.
Keep in mind that you will need to provide in the area of 20% additional envelopes over the number that you need made out. This is because this will be mistakes no matter how good the calligrapher is. Make sure that you ask whether corrections will be made free of charge or if there is a fee for this service. You need to have a long discussion about letter and design styles. They will show you galleries and you will need to pull out your favorite with their expert hand guiding you. When you feel good about one of the candidates that you talk to, make sure that the calligrapher provides you with a written contract that details everything you are to receive from them and what you will be paying.
Wonder if your area is in our service range?
Want to find out how we set our pricing?