Why Choose Denver Limo Service?
---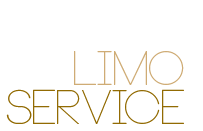 The answer is simple; we depend on your happiness, so we'll go above and beyond to accomplish our goal. You'll find that we're the best in all areas, from vehicle quality, to driver professionalism and customer service. Our prices are fair, and our transportation is something you can't put a price on!
---
---
Denver Limo Service
Limousines and Party Bus Rentals
For Denver, Colorado
Denver Wedding Planning
---
---
Denver Wedding Candy Buffets
---
Isn't it time to have some fun on your wedding day. Don't get us wrong, we know this is the most important day of your life and we know that you will have those enjoyable moments throughout your big day. But we are talking about having some real lighthearted fun and that includes you and your guests. Have you ever considered a candy buffet? Do you even know what a candy buffet is? In the last few years, this trend has skyrocketed. And for good reason. A candy buffet is a beautifully crafted display of hand selected candy for your guests to not only enjoy the gorgeous design but also to partake in and enjoy. Let's face it, who doesn't like indulging in their favorite sweets. The buffet can definitely be hand crafted to complement the theme and color scheme of your wedding. And what a beautiful backdrop and unique feature that your guests are sure to enjoy. It is also a fun interactive event for adults and children alike. So, if you want to check into this option, you need to start searching around the Denver area for some professionals who will be able to create exactly what you will be satisfied with and with something that everyone will be bowled over by. We are excited about this opportunity for you so we have provided you with further information as well as some questions that you will want to be asking.
This trend has come on so fast that is is truly hard to believe. In fact, candy buffets have been ranked as one of the top 10 reception activities for the past three years. Forget the boring favor bags and let your guests mingle around an amazing attraction. Imagine your guests excited faces as they stuff their own treat bags with their favorite sweets. But we are here to warn you about something. Many people think that they can design their own candy buffet but this would be a huge mistake. Without going into an insane amount of detail, trust us when we tell you that there are so many details involved in designing and building a complex and beautiful candy buffet that you would be screaming for mercy before you had barely started the task. So our suggestion to you is that you leave something like this up to the professionals. Seek out someone who knows the ins and outs of building a quality candy buffet.
Once you find your quality professional, you can truly sit down with them and add your own special touches to the setup as well. One nice added option you could provide for your guests is decorative bags or boxes placed very near the candy buffet so that your guests will be grab and go so to speak, talk about some great fun for your guests. By setting things up this way for your guests, they will be able to take what they want have a nice carrying case to take with them. What a great little keepsake. Decorative and descriptive tags and labels on each jar of candy is also a very important part of the candy buffet.
And don't forget to provide the right utensil. Some people like scoops, others like tongs. It is all up to you, just make sure that your guests will be able to easily obtain their candy with the knowledge that not everyone's hands have not been digging into the receptacle all night long. We make you a guarantee, you will not regret this decision and your guests will walk away from the candy buffet and from your reception with a huge smile on their face. From the beautiful displays to the yummy sounds coming from your guests, this is going to be a huge hit.
Wonder if your area is in our service range?
Want to find out how we set our pricing?