Why Choose Denver Limo Service?
---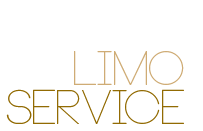 The answer is simple; we depend on your happiness, so we'll go above and beyond to accomplish our goal. You'll find that we're the best in all areas, from vehicle quality, to driver professionalism and customer service. Our prices are fair, and our transportation is something you can't put a price on!
---
---
Denver Limo Service
Limousines and Party Bus Rentals
For Denver, Colorado
Denver Wedding Planning
---
---
Denver Wedding Dance Lesson
---
You feel like all of your wedding plans are coming together quite nicely. You have your venue rented, the caterer is booked and your wedding cake is ready to go into the oven. But there is one detail that makes you nervous and has you very worried. You know that at the reception you and your fiance are supposed to dance the first dance. There is only one problem with that. Neither of you are very good dancers, in fact, it couldn't even be said that either of you are even average dancers. So, what is the solution to your dilemma? Have you ever considered taking dance lessons? Think about you, both of you could take lessons together and be ready by your wedding date. You both would feel more confident and at least you wouldn't embarrass yourselves. Sounds like the perfect solution doesn't it. And let's face it, you will be learning a new skill that you can take into your married life. And the great thing about going to experts is that you will be able to pick their brains about any of your questions or concerns that you might have about what is going to happen on on your big day or about how to best prepare. In order to help you as much as we possibly can while you search around the Denver area for your instructor, we have included a brief guide that covers questions and considerations that you might have.
One of the questions that a lot of people have is about what song they should pick to dance their first dance to. Most dance instructors will tell you that while you want a song that connects with who you are as a couple, you also need to make sure that the song is danceable. So, in order to determine if it is or not, you should bring a list of songs that you are considering to the persons that ends up as your instructor. They will be able to evaluate the song for you and help you pick the best one for you as a couple. Many couples also wonder how long their first dance should last. Many songs are over 3 to 4 minutes which can be an eternity when there are only two people on the dance floor. Ask your instructor what the optimal amount of time for the first dance should be.
One thing you will really want to keep in mind is to be patient with yourself. Dancing doesn't necessarily come naturally to everyone. So keep that in mind and remember why you are taking lessons in the first place. You just want to be the best you can be on your big day. It may take you a bit longer than someone else but that is alright, think about how much better you will be than if you had not taken lessons at all. We suggest that you have fun with the whole process. Enjoy the journey as they say. Here is one more big tip for you. Many people make the mistake of trying to teach each other while they are in the class. We suggest that you try and avoid this as much as possible. When both of you let the instructor teach you, you will find that the process is most productive.
Something else that you will really want to pay attention to is what kind of shoes you wear for your sessions. If you are not used to dancing a lot, comfortable shoes are the way to go. We also cannot recommend strongly enough that when you show up to your lessons and when you practice, make sure that you are in the right shoes. You don't want blisters. But what you do want is to be consistent with your lessons. If you are going to get better, you have to practice a lot. We wish you well on your big day.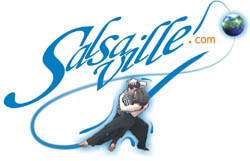 Salsa dance lessons in Boulder, Denver, and beyond.

Wonder if your area is in our service range?
Want to find out how we set our pricing?