Why Choose Denver Limo Service?
---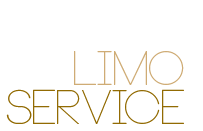 The answer is simple; we depend on your happiness, so we'll go above and beyond to accomplish our goal. You'll find that we're the best in all areas, from vehicle quality, to driver professionalism and customer service. Our prices are fair, and our transportation is something you can't put a price on!
---
---
Denver Limo Service
Limousines and Party Bus Rentals
For Denver, Colorado
Denver Wedding Planning
---
---

---
Once you begin the process of wedding planning in Denver, one of the major decisions you'll have to make is choosing a wedding photographer. After all, we all seem to have a cousin or uncle who has offered their amateur photographic services, but lets be honest, this is a job for an established professional! We say this because your wedding photographs are the evidence of your ceremony that you look back on time and time again to relive the love that you felt during that day. There's only one chance to get them right! Every time you open your album of wedding photos, you're transported back in time to the happiest time of your life. There's nothing better than being moved by photographs, and with the right Denver wedding photographer, that's a task that will be easily accomplished. We're here to go over some of the basic things you'll need to know before embarking on your wedding photographer scavenger hunt! Denver is a picturesque place to hold a wedding ceremony, therefore, it shouldn't be hard to find a photographer who can flatter your surroundings and your ceremony all at once. Be sure to get a feel for the type of photographs you like...is it more of a candid style, or formal? Perhaps a mixture of both? Knowing where you stand will make finding a wedding photographer much easier. Get some recommendations by searching for local weddings on Instagram, or checking out a local wedding directory guide such as the Knot.
It's important to keep a clear head when you're trying to find a wedding photographer! This can be a stressful process, but with the right preparation, you'll have timeless photographs of your Denver wedding. When you're looking around for photographers, there are certain things that you're going to want to look for to make the narrowing down as easy as possible. One of the obvious things is the overall quality of their photographs. Are they clear, do they include different angles and different moods throughout the photos, or do they generally look the same throughout? Are there true, unstaged emotions captured, or are the pictures posed? Check out the reputations of local photographers online, as reviews are the best way to ascertain the general view and reputation of a Denver photographer without meeting them yourself. When you finally meet with potential wedding photographers, it is good to take note of their personality. This is someone that you're going to be spending a lot of time with on one of the most important days of your life, so you want them to be pleasant to be around! Check out the packages that local photographers offer, as these are usually packed with deals on services and prints, but these vary. Remember, it's important that you ask potential photographers whether or not your date is fully open, as you don't want to fall short on the priority list if there happens to be a wedding they're photographing before you. Keep all of these points in mind, and you're one step closer to completing your Denver wedding planning!
---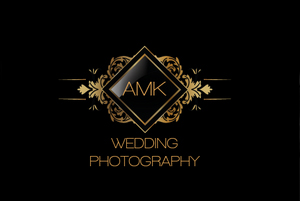 Click on the logo to the left to check out the work of AMK photography!
Wonder if your area is in our service range?
Want to find out how we set our pricing?