Why Choose Denver Limo Service?
---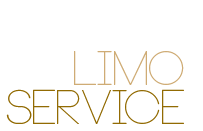 The answer is simple; we depend on your happiness, so we'll go above and beyond to accomplish our goal. You'll find that we're the best in all areas, from vehicle quality, to driver professionalism and customer service. Our prices are fair, and our transportation is something you can't put a price on!
---
---
Denver Limo Service
Limousines and Party Bus Rentals
For Denver, Colorado
Denver Wedding Planning
---
---
Travel Agent
If you're in the process of planning a destination event, or a vacation you will need to hire a travel agent. Many people shy away from hiring a travel agent because they're under the impression that they will be charged a lot of money. This is in fact untrue. Travel agents usually charge anywhere from $20-$100 for their time and research. Travel agents make the majority of their money from third-party vacation companies. Travel agents save you money because they receive deals and discounts not offered to the general public. Hiring a travel agent will save you a lot of time and stress. We've made this quick tutorial for finding the best travel agent for your needs.
Before you can hire a travel agent, you need to find a good travel agent in your area. You can ask your friends and family for advice, your loved ones can also help you steer clear of agents they have had bad experiences with in the past. The most effective way to find a good agent is by checking on line for review on local companies. When choosing a travel agent you should look for an agent with a good reputation, which will be indicated by consistently higher reviews. The more experience and good reviews a travel agent has, the more likely they are to provide you with good service. You should not pick a travel agent with various bad reviews, and thus a bad reputation.
The next step in this process is to call the agent you have chosen and schedule your first meeting. Before you arrive for your first meeting there are a few things you need to decide upon. You need to determine where it is you would like to go, the date you wish to leave, how long you will be staying for, how you would like to travel (plane, bus, train, boat, etc.), and what is your budget for your trip. You may also want to begin considering some activities you would like to participate in on your trip. When you arrive for your meeting your travel agent will ask you various questions, this helps your agent begin to outline your trip. If you have not decided what type of trip you would like to go on your agent can help you build your trip. Travel agents are great at giving you ideas of activities you can participate in. You should hire your travel agent at least a month in advance. This gives your agent adequate time to find the best deals and discounts to save you money.
The final step in this process is to sit back, relax and let your agent do the rest. If you are planning a destination event or vacation you will need to hire a travel agent. Travel agents save you a lot of money, time, and stress. This this guide should help you in the process of searching for local travel agents, narrowing it down to the ones that suit your needs, and hiring that agent.
Wonder if your area is in our service range?
Want to find out how we set our pricing?