Why Choose Denver Limo Service?
---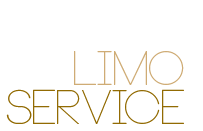 The answer is simple; we depend on your happiness, so we'll go above and beyond to accomplish our goal. You'll find that we're the best in all areas, from vehicle quality, to driver professionalism and customer service. Our prices are fair, and our transportation is something you can't put a price on!
---
---
Denver Limo Service
Limousines and Party Bus Rentals
For Denver, Colorado
Denver Wedding Planning
---
---
Denver Wedding Valet Parking
---
Is your brain full yet? With all of those details that you have been thinking about in relation to your wedding plans, we can imagine that it seems like the planning will never end. But then you remember that this is the most important day of your life and you know that it will all be worth it. And especially if everything comes off to be top notch like you have planned. And speaking of top notch, have you thought about how your guests will be treated when they arrive at your reception venue? One way in which you can pamper them from the moment that they arrive is to provide valet service. What a treat that will be as each special guest that you have invited will feel like royalty. There is only one problem, all valet services are not created alike. So that means that you will need to do some footwork and check into the valet services in the Denver area. You even want to go to the lengths of interviewing the valet services that you are considering. Here is a brief guide on how to go about doing that.
So, who is out there in the Denver area that provides valet service. A good first step would be to ask your family, friends and coworkers about any valet service they have hired or received. Do a Google search for "valet services in the Denver area." Or if you have hired any of your wedding vendors, you ask them if they know of any reputable services that you should check out. Hopefully, from these sources you should become aware of a few candidates that you will want to check out. You will want to contact each candidate and setup an interview of sorts. One of the first questions that you should ask is about their experience. How long have been in business? This is a very important factor in evaluating this kind of company because the longer they have been doing this successfully, the better chances are that you will receive professional, high quality service. Of course, you need to find out how much their fee will be. Some will give you a price per hour and other will quote you per attendant. How much training do they provide to their associates. How much of a premium do they put on safety and customer service?
Are they are properly insured and licensed. Have a discussion about the number of guests you will be having. What is their criteria as to how many valets they will provide? If you wanted to have an additional valet on site, what would the cost be? Talk about what the parking is like close to the venue. It would be wonderful if you could provide pictures of the parking lot. Talk about the starting and ending time of the reception. A professional valet service will be able to maximize the space available.
Ask the representative what the service does in case of inclement weather? You want to be prepared in case of rain for instance. Will the valets have umbrellas handy just in case? What if your wedding is in the winter? The last thing you want is one of your guests slipping and hurting themselves. Where will your guests be able to wait for their car? The last thing you should ask for are references. Make sure you talk with each one. Once you have interviewed all of the service companies on your list, you should be ready to make your hire.
Wonder if your area is in our service range?
Want to find out how we set our pricing?