Why Choose Denver Limo Service?
---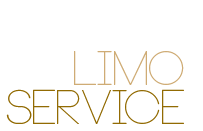 The answer is simple; we depend on your happiness, so we'll go above and beyond to accomplish our goal. You'll find that we're the best in all areas, from vehicle quality, to driver professionalism and customer service. Our prices are fair, and our transportation is something you can't put a price on!
---
---
---
Denver Limo Service
Limousines and Party Bus Rentals
For Denver, Colorado
Denver Colorado Bars & Restaurants
Our top recommendations!
---
---
Rioja
1431 Larimer St
Denver, CO 80202
(303) 820-2282
When it comes to delicious Spanish food in the Denver area, Denver Limo Service would send you to Rioja time after time! That's because they have always served our limousine customers so well, and they have also served us well when we have visited personally. It's romantic and elegant here, a very nice choice for your special celebrations in Denver. The artichoke tortelloni is absolutely amazing and we love the beignets. The fresh bacon starter is a very nice choice as well! Superb service and even a full bar to serve your needs! Try the handmade ice creams and sorbets too!
Root Down
1600 W 33rd Ave
Denver, CO 80211
(303) 993-4200
Root Down is a delightful green-minded type of restaurant that is very pleasing for all our Denver Limo Service customers who are ecological, fans of recycled decor, and aficionados of vegan and vegetarian dishes, though they have plenty of carnivorous dishes to soothe the savage beast within as well! The breakfast croissants are worth even a long drive and the sweet potato fries are always a wonderful addition to any meal. The bottomless blood orange mimosas are the best way to wash down your brunch. A Denver Limo Service favorite in Denver!
Pho 95
1401 S Federal Blvd
Denver, CO 80219
(303) 936-3322
Pho 95 is the premier spot to get delicious Vietnamese food when you're in the Denver area with Denver Limo Service. This is the freshest and most delicious pho around, with the freshest and most delicious meats, veggies, and noodles that really add up to the most perfect bowl of soup. Of course, it's not just the food that makes this one a standout establishment. It's the service and the ambiance as well. The people who work here are delightfully friendly and the vibe here is cozy and sweet, nice for intimate conversations and big celebrations alike!
Euclid Hall Bar & Kitchen
1317 14th St
Denver, CO 80202
(303) 595-4255
Euclid Hall Bar & Kitchen has been a Denver Limo Service staple for years now, previously simply as Euclid Hall, and now with the Bar & Kitchen added to the name and amenities, it's even more of a go-to! This place comes to you from the same people who bring you Rioja and Bistro Vendome, which gives you a hint as to the quality and flavor that you will experience. A few of our top recommendations include the brulee bone marow, the roast duck poutine, the grilled cheese sandwiches, and the sourdough waffles! The ice cream sandwiches are a must for dessert!
Biker Jim's Restaurant
2148 Larimer St
Denver, CO 80205
(720) 746-9355
Biker Jim's is the place in the Northwest and Five Points area that is known for their hamburgers and hot dogs, and it's no surprise that Denver Limo Service customers request it so often, as burgers and dogs are a must for many of our limousine groups! They're also known for their wild boar, and whether that's a favorite of yours or you've never tried it before, this is a great time and place to nosh on it and find out what all the fuss is about. The service is awesome, the place is clean, and it's just super cozy all around for your Denver Limo Service groups.
Osteria Marco
1453 Larimer St
Denver, CO 80202
(303) 534-5855
Osteria Marco is the Italian restaurant and pizzeria that our Denver Limo Service customers know they can always rely on in the Northwest and Lodo neighborhoods of Denver. This basement location makes it so cozy and intimate, great for romantic outings with the one that you love or that new someone special, and great for larger Denver Limo Service groups as well. The mussels are our favorite appetizer on the menu and we absolutely adore their pizzas. We can't imagine coming here and not ordering up a huge pizza for everyone to split! So good and highly recommended!
80110, 80202, 80203, 80204, 80205, 80206, 80207, 80209, 80210, 80211, 80214, 80218, 80219, 80222, 80223, 80224, 80226, 80227, 80230, 80232, 80236, 80237, 80238, 80239, 80246, 80249, 80264, 80290, 80293, 80294
Don't know which vehicle to choose?
Want to know a bit about our company?