Why Choose Denver Limo Service?
---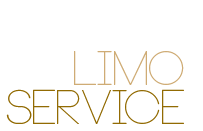 The answer is simple; we depend on your happiness, so we'll go above and beyond to accomplish our goal. You'll find that we're the best in all areas, from vehicle quality, to driver professionalism and customer service. Our prices are fair, and our transportation is something you can't put a price on!
---
---
---
Denver Limo Service
Limousines and Party Bus Rentals
For Denver, Colorado
Dove Valley Colorado Bars & Restaurants
Our top recommendations!
---
---
Seasons 52
8325 Park Meadows Ctr Dr
Lone Tree, CO 80124
(303) 799-0252
Let's talk about one of the best places that you could ever choose to dine out here in the Dove Valley area with your friends! It's Seasons 52. We are talking about the most delicious gourmet cooking and the most fabulous wine list in town. They also have a lovely signature cocktail collection. The flatbreads are a major highlight here and before you leave you have to try their desserts! The Belgian chocolate S'Mores, key lime pie, and other delicious desserts are all indulgent and delicious. In fact, you might consider stopping by Seasons just to have something sweet! Very classy, with a full bar and happy hour prices too, and they even feature outdoor seating, televisions for sports or news, and free Wi-Fi too.
Fleming's Steakhouse
191 Inverness Drive West
Englewood, CO 80112
(303) 768-0827
If you want an upscale dining experience, Fleming's Prime Steakhouse and Wine Bar is a great option. We've loved this place ever since it was just a steakhouse, but now that they are also becoming known as an excellent wine bar, we love it even more. The cocktails are absolutely perfect, hand crafted and always perfect. Of course a steakhouse has good steaks so we'll focus on their other options here. We suggest starting with the corn chowder, it's amazing or opting for the mushroom ravioli. And let's not forget to mention the bread and butter! You'll also love the fresh salads and you cannot have a meal without a side of their scalloped potatoes! The dessert is great, too. The cheesecake is a must-have and we're also in love with their chocolate lava cake! Be sure and save room for some sweetness after your meal! To take home, order a box of their chocolate truffles.
Marco's Coal Fired Pizza
10111 Inverness Main
Englewood, CO 80112
(303) 790-9000
If pizza is your greatest weakness, Marco's Coal Fired Pizza should be your top visit out here in the Dove Valley area during your Denver Limo Service outing. Your good friends will just adore the flavor of everything here, including the margherita pizza that is too good for words! We've got to rave about their limoncello wings too, just loaded with lemony flavor that no one can ever resist. The Nutella nuggets are a must-have as well! Everything that they serve here is beyond impressive, including the drinks at their fully stocked bar. For added fun, they have TVs, and Wi-Fi, too. Stop on in!
Maggiano's Little Italy
7401 South Clinton
Englewood, CO 80112
(303) 858-1405
In our opinion, Maggiano's is a superb choice if you're after a mind blowing meal out here in the Dove Valley area with Denver Limo Service. We are talking about some of the yummiest Italian food you'll ever lay taste buds on, and it's all very affordable too. The baked ziti, ravioli, ad pesto Alfredo are all outstanding. But beyond delicious pasta dinners, they service hearty breakfasts. No matter what time you come in for a meal, you'll have a great time because there is such consistent service here. We love the deal where you get two classic pastas to take home with you. What a cool and unique idea. The stuffed mushroom appetizer is just heavenly! Dessert is amazing here, and if you're not sure what treat you'd like, order the dessert sampler!
Topgolf
10601 E Easter Ave
Centennial, CO 80112
(720) 880-3151
Topgolf is a popular stop for any group of friends looking for fun, including our Denver Limo Service travelers who enjoy hitting a few buckets of balls! It's sort of a driving range combined with a bowling alley, if that makes sense, so that you can do your thing with that swing but also sit and enjoy food and drinks with your good friends! Tons of fun. The membership fee is five bucks for life (no joke!) and it'll be the best five bucks you've ever spent. Try the chicken and waffle sliders if that's a combination you like, or the mac n' cheese egg rolls if you like unique food combos. If you like more traditional food, then consider ordering a big plate of nachos! You will also have the advantage of enjoying a full bar, happy hour prices, outdoor seating, free Wi-Fi, and TVs of course! They've really got it all at Topgolf, and that's why we will always recommend this fine, fun establishment in Centennial.
The White Chocolate Grill
8421 Park Meadows Ctr Drive
Lone Tree, CO 80124
(303) 799-4841
One of our absolute favorites, the White Chocolate Grill, is a delectable place to dine out here in the Dove Valley area, and we here at Denver Limo Service would love to take you. The meats that they serve here are just out of this world, including but certainly not limited to the roasted turkey dip, the maytag burgers, and the French dip made with prime rib. Wow. Just amazing. Of course, the desserts are mind blowing too, including the chocolate brownies, the apple pie, and the French white chocolate bread pudding that they are perhaps best known for! Full bar, outdoor seating, and TVs too.
Don't know which vehicle to choose?
Want to know a bit about our company?