Why Choose Denver Limo Service?
---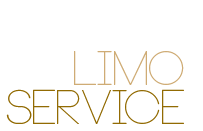 The answer is simple; we depend on your happiness, so we'll go above and beyond to accomplish our goal. You'll find that we're the best in all areas, from vehicle quality, to driver professionalism and customer service. Our prices are fair, and our transportation is something you can't put a price on!
---
---
---
Denver Limo Service
Limousines and Party Bus Rentals
For Denver, Colorado
Edgewater Colorado Bars & Restaurants
Our top recommendations!
---
---
Providence Tavern
5280 W 25th Ave
Edgewater, CO 80214
(303) 462-5280
Let's talk about one of the best restaurants and bars in the Edgewater area, one that you can make good use of during your upcoming trip in this area! That would be Providence Tavern. This one's a real classic in this area, with a great bar fare menu and a very wide selection of drinks. The burgers are a go-to here and we love the build-your-own. The brats and pretzels are very good too! Happy hour is definitely the best time to come in and enjoy this one. Really a Denver Limo Service gem in Edgewater!
Sloan's Bar & Grille
5850 West 25th Avenue
Edgewater, CO 80214
(303) 274-4244
Sloan's Bar & Grill is another one of our favorites here in the Edgewater area, and certainly one that Denver Limo Service customers take advantage of often. This is a pretty affordable spot to grab a burger and a beer during the week, but on the weekends it's even more attractive, as that's when their brunch happens, and we are talking about the very best eggs Benedict that you will ever taste! Oh, my! Let's not forget to mention the chicken and waffles and the french toast! The Bloody Mary bar is a major perk and we love the mimosas too!
Edgewater Inn
5302 W 25th Ave
Edgewater, CO 80214
(303) 233-9892
Another one that we'd consider a Denver Limo Service classic in the Edgewater area, Edgewater Inn is a bar and Italian restaurant slash pizzeria with cozy old fashioned booths and a retro vibe that's always enjoyable. We've heard customers say that this place has character, and that really says it all. Very nice prices, an awesome selection of specialty pizzas including our fave (the Howdy!), and of course their famous schooners of beer! The only downside is that they are closed entirely on Mondays, they close up at 8:30 on Sundays, and they're only open til 10 every other night.
GB Fish & Chips
2175 Sheridan Blvd
Edgewater, CO 80214
(303) 232-2128
It's rare that you'll find a place that specializes in fish and chips to the point that they'll include it in the name of the establishment, so when we first heard of GB Fish & Chips, we just had to head on out there and check it out! There are so many different options for you here depending on the season! We're in love with their tilapia Tuesdays. The squid and chips is an enticing option and the cod is always a good choice too. The tartar sauce is absolutely delish. Nothing's ever greasy or under or over-cooked either! Five stars for this one!
Shiso Sushi
2255 Sheridan Blvd
Edgewater, CO 80214
(303) 462-0873
If you're craving great, fresh sushi in Edgwater, then let us direct you to Shisho Sushi on Sheridan Boulevard! Shiso Sushi is one that our limousine customers request often, and we can't blame them! After all, this is one of the cleanest and most pleasant atmospheres in which to dine, and they have so many enticing options that are much different than what you'll find at most sushi restaurants. One of our particular faves is the crunchy salmon salad! Really a great lunch option there. All the specialty rolls are noteworthy and we love the sashimi platters.
Highland Pacific Restaurant & Oyster Bar
Highland, Northwest
3934 West 32nd Avenue
Denver, CO 80212
(303) 477-6644
Highland Pacific Restaurant & Oyster Bar gets a ton of love from our Denver Limo Service customers in the Edgewater area because they really treat all their customers with the utmost respect and consideration. The amazing food doesn't hurt one bit either! If seafood is the love of your life and you really appreciate a good bar, be sure and check this one out. Happy hour orders are welcome on both the restaurant and the bar sides, which is a huge perk for budget-conscious Denver Limo Service customers! Don't miss this one!
80214
Don't know which vehicle to choose?
Want to know a bit about our company?