Why Choose Denver Limo Service?
---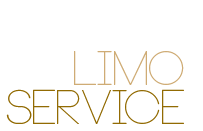 The answer is simple; we depend on your happiness, so we'll go above and beyond to accomplish our goal. You'll find that we're the best in all areas, from vehicle quality, to driver professionalism and customer service. Our prices are fair, and our transportation is something you can't put a price on!
---
---
---
Denver Limo Service
Limousines and Party Bus Rentals
For Denver, Colorado
Englewood Colorado Bars & Restaurants
Our top recommendations!
---
---
Steakhouse 10
3517 S Elati St
Englewood, CO 80110
(303) 789-0911
We've noticed that any groups that head out into the Englewood area know that they are always guaranteed an amazing meal at Steakhouse 10. It's pricey but well worth it, with a menu that is decked out to the nines with the most amazing dishes. The New York strip steak is a must-have here and we're of course big fans of the prime rib and the filet mignon as well. The flaming cheese appetizer is the must-have starter! Dim and intimate, great for dates as well as for celebratory groups. Full bar and TVs. No Wi-Fi or outdoor seating.
Undici Ristorante
1200 E Hampden Ave
Englewood, CO 80113
(303) 761-2828
Undici Ristorante is an Italian restaurant out here in the Englewood area that we think your Denver Limo Service groups will really enjoy. It's rumored that they have the tastiest crème brulee in all of Denver, and we'd say that's the truth! Absolutely creamy and dreamy. The bar is dim and intimate, very appropriate for dates as well as for quiet celebratory dinners with smaller Denver Limo Service groups. We love the caprese and the bruschetta classica. Full bar, outdoor seating, and TVs, but no Wi-Fi.
Patxi's Pizza
3455 S University Blvd
Englewood, CO 80133
(303) 783-2000
Patxi's Pizza is a pizza joint out here in Englewood that every party bus group just goes wild for. Not only are the pizzas incredible in terms of ingredients, flavor, and quality, but they have mouthwatering salads that we'd recommend very highly to you too. Alongside a pizza, those salads are just heavenly. The butter lettuce is just incredible. The Chicago style deep dish will have you swooning. Love the artichoke dip here too! This one also features a full bar of beer, wine, and spirits, lovely patio seating options, TVs, and Wi-Fi. They've got it all!
Marco's Coal Fired Pizza
10111 Inverness Main St
Englewood, CO 80112
(303) 790-9000
Another great option for pizza in this area is Marco's Coal Fired Pizza. We've recommended this one a time or two, not just because of the food but also because of the incredibly inviting ambiance and friendly service. We're nothing short of obsessed with their limoncello wings and we cannot get enough of their packed-with-flavor margherita pizza! Wow. Just wow. The Nutella nuggets are a highlight too, and so are the meatball sliders! Full bar, outdoor seating, free Wi-Fi, and TVs to boot. Everything under one roof.
Fleming's Prime Steakhouse & Wine Bar
191 Inverness Dr W
Englewood, CO 80112
(303) 768-0827
Fleming's Prime Steakhouse & Wine Bar is beyond impressive, needless to say. If you're familiar with their reputation, you can just stop reading right now, and call up Denver Limo Service to add them to your Englewood itinerary! We're all about the burgers and steaks here, but we highly recommend saving room to dive into some of their delectable desserts at the end of your meal. You'll be glad you did. Especially if it's the cheesecake or the lava cake. Excellent wine selection too. Pricey but so worth it.
The Copper Pot
2796 S Broadway St
Englewood, CO 80113
(720) 382-1272
And finally we come to our final recommendation for our Denver Limo Service travelers in the Englwood area, and that is The Copper Pot. This is a nice American restaurant that's known for really mouthwatering burgers and incredible desserts too, and of course their breakfasts really put them on the map too. The breakfast burrito is a must-have and we adore the New York strip steak and eggs to start off our day. Amazing huevos rancheros too! Eat, drink, and have fun at this bar and restaurant that offerst TV and Wi-Fi.
80110, 80111, 80112, 80113, 80150
Don't know which vehicle to choose?
Want to know a bit about our company?