Why Choose Denver Limo Service?
---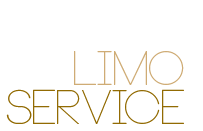 The answer is simple; we depend on your happiness, so we'll go above and beyond to accomplish our goal. You'll find that we're the best in all areas, from vehicle quality, to driver professionalism and customer service. Our prices are fair, and our transportation is something you can't put a price on!
---
---
---
Denver Limo Service
Limousines and Party Bus Rentals
For Denver, Colorado
Evergreen Colorado Bars & Restaurants
Our top recommendations!
---
---
Hideaway Kitchen + Bar
25948 Genesee Trail Rd
Golden, CO 80401
(303) 526-0556
Hideaway Kitchen + Bar is really a very nice find in the Evergreen area and a very worthy choice for your Denver Limo Service itinerary. We'd certainly tuck this one cozily into the comfort food category without hesitation. The menu is absolutely enormous and just filled with so many soul-warming options for you to enjoy. Yes, this one is found in a strip mall. But don't let that fool you. The ambiance inside is so wonderful, you will forget all about that. Very generous in terms of space for Denver Limo Service groups, and such great service too!
Cactus Jack's Tavern
4651 Hwy 73
Evergreen, CO 80439
(303) 674-1564
Cactus Jack's Tavern has become a real favorite of Denver Limo Service customers lately, with them raving about what a great gem it is in the Evergreen area. More bar than restaurant, this is primarily a burger joint and a music venue, which are two things that any Denver Limo Service traveler can surely appreciate! The live bands that rock the house here are just too good. Between that and the outdoor patio in a creek setting, you'll really be in a weekend haven of ideal design. The green chile is our fave burger topping, followed by the roasted red peppers!
Rio del Sol
28215 Hwy 74
Evergreen, CO 80439
(303) 670-3000
Rio del Sol is Denver Limo Service's favorite Evergreen Mexican restaurant, with one of the coziest atmospheres in town, plus a great bar area and even an outside patio where you can relax and let the wind blow your hair a bit. The salsa and guacamole are truly some of the best we have ever tasted and we've got to rave a little bit about their fresh margaritas too! The fish tacos are awesome and we love that they've even got some lamb on the menu. The fireplace in the center provides the perfect centerpiece for your wonderful evening.
Beau Jo's
28186 Hwy 74
Evergreen, CO 80439
(303) 670-2744
If pizza is in the cards for your Denver Limo Service trip in Evergreen, check out Beau Jo's! This super affordable and comfortable pizza buffet is always a great option when you're looking to feed a gaggle of limousine partiers on the cheap! Just one look at that thick crust pizza will tell you that you've chosen the right place! Mmm! There's a very nice salad bar here too, just in case anybody in your group is watching their waistline. A full bar and outdoor seating make this one a must-visit! TVs to watch sports too! And so much room for groups.
Bear Creek Restaurant
25940 Hwy 74
Kittredge, CO 80457
(303) 674-9929
Bear Creek Restaurant is a really charming place for you and your limo group to stop in for a great meal, especially if you happen to be out here on a Friday night for their all-you-can-eat fish! Oh, is it ever delicious! The burgers are also always really god and we love their chile rellenos as well as their shrimp. For lunch, you can't go wrong with a nice cod sandwich. And how about that beautiful view of Bear Creek through the rear windows? We could not love the ambiance more. Hours aren't too late though, just til 8 or 9 most nights.
The Woodcellar Bar & Grill
1552 Bergen Pkwy
Evergreen, CO 80439
(303) 670-8448
The Woodcellar Bar & Grill is an American bar in the Evergreen area that is really a cut above the rest. We particularly appreciate the fact that they offer online reservations, very convenient for Denver Limo Service customers on the go. They've got some upscale options here, like lightly seared ahi tuna, grilled salmon with steamed vegetables, and yummy southwest burgers too! The daily specials are always enticing and that's a great reason to stop in any day of the week. Full bar, happy hour, outdoor seating, and TVs for sports!
80437, 80439
Don't know which vehicle to choose?
Want to know a bit about our company?