Why Choose Denver Limo Service?
---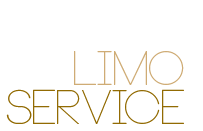 The answer is simple; we depend on your happiness, so we'll go above and beyond to accomplish our goal. You'll find that we're the best in all areas, from vehicle quality, to driver professionalism and customer service. Our prices are fair, and our transportation is something you can't put a price on!
---
---
---
Denver Limo Service
Limousines and Party Bus Rentals
For Denver, Colorado
Foxfield Colorado Bars & Restaurants
Our top recommendations!
---
---
Monsoon Cuisine of India
24107 E Commons Ave
Aurora, CO 80016
(303) 627-5444
Monsoon Cuisine of India is a really excellent choice for your Denver Limo Service travels in the Foxfield area of Colorado. We've been nothing but impressed with the modern and clean atmosphere here, the super friendly and fast service, and the incredible quality of the food that is served. The chicken vindaloo is a top recommendation of ours and we also adore the saag paneer. With the full service slant that this restaurant has, you won't be surprised that they've got a full bar, outdoor seating, TVs, and wi-fi!
Parkway Bar & Grill
22775 E Aurora Pkwy
Aurora, CO 80016
(303) 693-6200
If your travels with Denver Limo Service bring you to the Foxfield area, we think that you'd do very well to check out Parkway Bar & Grill. This is an impressive one that offers full bar, outdoor seating, TVs, and wi-fi, plus a mind blowing menu of delicious sports bar food that will certainly please everyone in your group. They are expanding at the time of this writing, so there will be even more room for your large party bus groups there by the time you read this! Incredible tips and gravy. Love the French dip too!
Dad and Dudes Breweria
6730 S Cornerstar Way
Aurora, CO 80016
(303) 400-5699
Dad and Dudes Breweria is such an incredible place to dine and drink with your good Denver Limo Service friends in the Foxfield area. We love the garage style vibe that they've got going on here, sort of macho and funky, but definitely enjoyable for both guys and gals. The Dank IPA is their signature beer and we think you will fall straight in love with it at first sip. The pepper jack mac and cheese with pancetta is must mind blowing, very highly recommended. Full bar, outdoor seating, TVs, and wi-fi.
Bad Daddy's Burger Bar - Southlands
23955 E Plaza Ave
Aurora, CO 80016
(303) 627-5000
Bad Daddy's Burger Bar is another fun one that so many of our party bus groups just adore. The burgers and sandwiches are what it's all about here, hence the name. The burgers that feature peanut butter are an absolute must-have, so even if that sounds a little strange to you, give it a try! It's amazing. Wonderful chicken, salads, and fried pickles too. They have full bar, outdoor seating, TVs, and wi-fi here, so everything you need is right there at your fingertips. Very impressive from top to bottom. Love it!
Mt. Fuji Sushi & Hibachi
6100 S Main St, Ste H-101
Aurora, CO 80016
(303) 699-9388
Mt. Fuji Sushi & Hibachi has done nothing but impress our Denver Limo Service customers of late! We're obsessed with the quality that is delivered here, and the one roll that we just cannot bear not to order is the heart attack roll! The flavor will truly cause palpitations of pure love! Speaking of love, the love dragon roll is another that we can't resist. Their fried rice is pretty amazing here too. Though they offer a full bar and TVs, you won't find outdoor seating or wi-fi here. Still very nice and with wonderful service.
FuNuGyz
17904 Cottonwood Dr
Parker, CO 80134
(303) 699-5999
FuNuGyz is a really fun bar out here in the Foxfield area that so many of our Denver Limo Service groups choose to visit. If you want to shoot some pool and hang out with your buddies, this may just be your ideal destination. The food and drink specials that are always going on at any given time really help you to save some serious dough when you're on a strict party bus budget. Even nights are awesome, like UFC fight nights, and they've even got shuffleboard here. Outdoor seating, full bar, wi-fi, and TVs.
80016
Don't know which vehicle to choose?
Want to know a bit about our company?