Why Choose Denver Limo Service?
---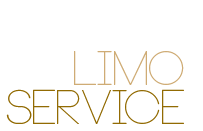 The answer is simple; we depend on your happiness, so we'll go above and beyond to accomplish our goal. You'll find that we're the best in all areas, from vehicle quality, to driver professionalism and customer service. Our prices are fair, and our transportation is something you can't put a price on!
---
---
---
Denver Limo Service
Limousines and Party Bus Rentals
For Denver, Colorado
Genesee Colorado Bars & Restaurants
Our top recommendations!
---
---
Hideaway Kitchen + Bar
25948 Genesee Trail Road
Golden, CO 80401
(303) 526-0556
We always love to recommend the incredible Hideaway bar to our travelers in the Genesee area! Why? Well, for starters, this happens to be a comfort food mecca in this area, and we sure do love comfort food. Not only is the food just delicious, but they have perhaps the largest and most diverse menus that we have ever laid eyes on! Truly impressive. The ambiance is super cozy and the service is just out of this world. The fact that this is both restaurant and bar only makes it more of a must-visit for any travelers who want to experience the best of dining and drinking in Genesee!
Indulge Bistro & Wine Bar
1299 Washington Ave
Golden, CO 80401
(303) 277-9991
Indulge is a lovely upscale bar and restaurant, hence "bistro and bar" in the name, and yet the prices are in the moderate range, making it generally quite affordable for your Denver Limo Service trips in the Genesee area. Their appetizers are some of the best we've ever had and we cannot get enough of their happy hour offerings. The pan-seared halibut is something that's just too good to believe, and the steak and chicken dishes are so easy to fall in love with. The bison burgers are a must-try and we also adore the kobe beef sliders! They have great fried pickles too! Stop in and indulge!
Teller's Taproom & Kitchen
1990 Youngfield Street
Lakewood, CO 80215
(303) 237-1002
One of our favorites in the area is Teller's Taproom & Kitchen, a local bar and restaurant that is perhaps best known for its weekend brunch! The neighborhood bar vibe is especially enjoyable when you're out and about on a Denver Limo Service trip in the Genesee area, and the items that we'd most highly recommend from their very diverse menu include their signature portabella burgers and their authentic fish and chips! Mmm! The flavorful curry chicken salad sandwich is also just a perfect option for lunch. We love the tomato bisque too! Great hours here too, open till 12 most nights and 2 on Fri-Sat!
Yard House
14500 West Colfax Avenue
Lakewood, CO 80401
(303) 278-9273
If you like sports bars and you want a new place to check out, Yard House is a superb choice! At the Yard House, they have such a generous amount of space for your groups here so you can stop in with all of your friends and sit together and have a great time. They've also got plenty of televisions so you can always keep an eye on the score no matter where you choose to sit. They have so many different beers to choose from here that you might have to ask a server to help you pick one! Great chicken nachos and onion ring towers! The porcini crusted halibut is a must-have! Always loud and lively here, a great time every single night!
Blue Canyon Grill & Underground
1224 Washington Avenue
Golden, CO 80401
(303) 271-0730
This place is incredibly pleasant and very nicely decorated, but what we really love at Blue Canyon Grill is the outstanding quality and the amazing flavor of everything that is served! The burgers are one of the things that they are best known for, and the namesake burger is one that we'd travel far and wide for! Of course, you'll have a pro Denver Limo Service chauffeur at the helm, so even a long trip is a joy. The nachos are amazing, and those avocado nachos are even better! and you've got to dig into some of those famous sweet potato fries. The Blue Canyon is always open until 2AM so stop on by for late night drinks!
Woody's Woodfired Pizza & Watering Hole
1305 Washington Avenue
Golden, CO 80401
(303) 277-0443
Finally we come to Woody's, the kind of place where you can get your beer fix while also enjoying hearty portions of burgers or pizzas, your choice! The barbecue chicken pizza is really great here and we're just hooked on the pulled pork entree. The pizza is the absolute best, though. There's a very fresh salad bar and they offer some very tasty soups as well. The best nights to come in are Wednesday, Thursday, and Saturday, and we love the awesome atmosphere, from the interior that's full of TVs to the lovely patio. You can't beat the pizza at Woody's, so stop on in and have a slice!
Don't know which vehicle to choose?
Want to know a bit about our company?