Why Choose Denver Limo Service?
---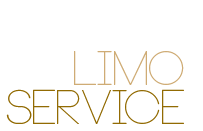 The answer is simple; we depend on your happiness, so we'll go above and beyond to accomplish our goal. You'll find that we're the best in all areas, from vehicle quality, to driver professionalism and customer service. Our prices are fair, and our transportation is something you can't put a price on!
---
---
---
Denver Limo Service
Limousines and Party Bus Rentals
For Denver, Colorado
Glendale Colorado Bars & Restaurants
Our top recommendations!
---
---
Jax Fish House Glendale
650 S Colorado Blvd
Glendale, CO 80246
(303) 756-6449
Jax Fish House Glendale is an absolute must-visit for our Denver Limo Service customers in this vicinity! They have such delectable food and drinks for you to dive into, you'll just be utterly impressed with everything that they do. The fresh oysters are our personal favorite and we're all about that peel-and-eat shrimp too. They have a very classy ambiance and they offer full bar, outdoor seating, TVs, and wi-fi as well. There is nothing that you need that they don't have for you here, and everything you want too!
Native Foods Cafe
680 S Colorado Blvd
Glendale, CO 80246
(303) 758-3440
Native Foods Café is just mind blowing if you love really unique dishes at very affordable prices. They have a lot of vegan and vegetarian options here but there's plenty for the meat lovers in your Denver Limo Service group to enjoy too. You can't beat the convenient Glendale location, and we love that they offer a good beer and wine selection as well as outdoor seating and wi-fi. No TVs here, so minimal distractions from the good food and good conversation. Try the lavender lemonade and the twister wrap!
Sam's No 3
435 S Cherry St
Glendale, CO 80246
(303) 333-4403
Sam's No 3 is a beloved spot out here for our party bus customers and for the locals alike. The homemade pork green chili will absolutely blow your mind and we are all about the mexi-steak and eggs too! Such huge portions of everything here, you will never leave hungry. The rellenos and eggs with French toast is another top recommendation! Definitely a supreme brunch stop. And to top it all off, they offer all the features and services you need, TVs and wi-fi, outdoor seating and full bar. Very nice.
The Kitchen Next Door
658 S Colorado Blvd
Glendale, CO 80246
(303) 757-0878
We just think that The Kitchen Next Door is such a cute name for a burger joint and gastropub. Their lunch specials that consist of soup and a sandwich are very smart, both flavor-wise and price-wise, and we're pretty obsessed with their garlic smashers too. The hanger steak alfresco is just superb, especially if you are smart to pair it with a glass of wine! Mm-mmm good! The bangers and mash is just excellent and we can't say enough good things about the Italian meatballs with polenta. Full bar and outdoor seating.
Silvi's Kitchen
686 S Colorado Blvd
Glendale, CO 80246
(303) 758-9061
Silvi's Kitchen is another local kitchen that will never let you down when you're after a really good meal in the Glendale area with Denver Limo Service. Their pizza is truly out of this world and we can't recommend their brunch any more highly than we do. Their smoothies and juices are a very refreshing lunch option as well, and how about the brussels sprouts? Oh, they are so delectable! Love the sweet potato fries too! The French dip seems to be the go-to. Wi-fi, TVs, outdoor seating, and even a full bar.
Cuba Cuba Sandwicheria
654 S Colorado Blvd
Glendale, CO 80246
(303) 758-1167
Cuba Cuba Sandwicheria is such a cute name as well, another really irresistible place out here in the Glendale area for our Denver Limo Service groups. The pescado plate is a must-have for the seafood lovers, or shall we call it a must-nosh? That mahi tempura with habanero aioli is just too incredible for words, paired perfectly with rice and beans on the side. Mm-mmm good! The guac and plantain chips will absolutely have you swooning. Full bar, outdoor seating, and TVs, but no wi-fi, so disconnect and relax.
80246
Don't know which vehicle to choose?
Want to know a bit about our company?