Why Choose Denver Limo Service?
---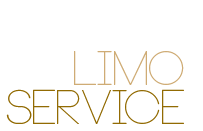 The answer is simple; we depend on your happiness, so we'll go above and beyond to accomplish our goal. You'll find that we're the best in all areas, from vehicle quality, to driver professionalism and customer service. Our prices are fair, and our transportation is something you can't put a price on!
---
---
---
Denver Limo Service
Limousines and Party Bus Rentals
For Denver, Colorado
Green Mountain Village Colorado Bars & Restaurants
Our top recommendations!
---
---
Teller's Taproom & Kitchen
1990 Youngfield St
Lakewood, CO 80215
(303) 237-1002
Teller's Taproom & Kitchen has got to be one of the very best choices for a bar or for breakfast and brunch on the weekends when you're out in Green Mountain Village with Denver Limo Service! We're always hearing our Denver Limo Service customers raving about the fish and chips here, and it seems like the portabella burger is a really popular choice too, or at least it is with our crew members when they visit! They have amazing sandwiches for lunch here and just some of the freshest and most unique food around. You'll love it!
Yard House
14500 West Colfax Ave
Lakewood, CO 80401
(303) 278-9273
Yard House is another beloved American bar in the Green Mountain Village area that Denver Limo Service customers rely on for a huge variety of beer and a great selection of food too. There are tons of televisions here, so you'll be able to catch the game no matter where you're seated or how much you're moving around chatting with old friends and new. The chix nachos and the lobster garlic noodles are the must-try things here, and we cannot rave enough about the jerk wings and the onion ring towers! Great calamari for the seafood lovers!
La Cave Wine Bar & Boutique
360 Union Blvd
Lakewood, CO 80228
(720) 963-2055
La Cave Wine Bar & Boutique is a classy choice for you and your Denver Limo Service group when you're out in Green Mountain Village. This one's located inside the Denver Sheraton, and though hotel bars can be less on the gourmet side, we are beyond impressed with everything that we have tried here, and you certainly don't need to have a room to enjoy the restaurant! Expensive, yes, but well worth it. Try the curry chicken wings if they are available, and definitely dive into the crab cakes! Mmm! Great for special occasions and holidays!
Chad's Grill
275 Union Blvd
Lakewood, CO 80228
(303) 988-5666
Chad's Grill sounds like it would just be a dive bar, but this is actually one that goes in the restaurant and bar category, and they've really got some excellent food for you to dive into. There's a huge selection of different items to choose from, including bison burgers, grown-up mac and cheese, and of course some of the very best french fries in town! They're open til 12 most nights and until 2 on Fridays and Saturdays, making this a prime Denver Limo Service destination in Green Mountain Village. Free wi-fi, TVs, and outdoor seating too!
The Dive Bar & Grill
11810 W Colfax Ave
Lakewood, CO 80215
(303) 232-9873
Speaking of dive bars, here's a real one for you! Still, this isn't one that only serves beers! This place is known for delicious chicken wings and pizza, so you'll certainly be able to get your fill while you're there. That awesome old fashioned sign will beckon you right in and you can just launch yourself into a great night of dining and drinking with your good Denver Limo Service friends! The caramel corn is really delish here and we can't get enough of their pork tacos and of course the soup of the day. Open til 2 each night!
The Keg Steakhouse + Bar
14065 W Colfax Dr
Lakewood, CO 80232
(303) 238-7500
And finally we come to one of our absolute favorite establishments in the Denver Limo Service service area, located conveniently for our Green Mountain Village area customers, The Keg Steakhouse + Bar. This is the perfect place for those who adore steaks and seafood. The lobster grantinee is a must-have and we can't say enough about their surf and turf. Dessert is delectable, including cheesecake that will absolutely seduce those tastebuds of yours! And for a drink, you can't go wrong with an orange slice martini. Delish!
80228
Don't know which vehicle to choose?
Want to know a bit about our company?