Why Choose Denver Limo Service?
---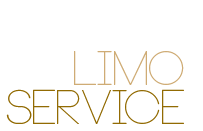 The answer is simple; we depend on your happiness, so we'll go above and beyond to accomplish our goal. You'll find that we're the best in all areas, from vehicle quality, to driver professionalism and customer service. Our prices are fair, and our transportation is something you can't put a price on!
---
---
---
Denver Limo Service
Limousines and Party Bus Rentals
For Denver, Colorado
Idledale Colorado Bars & Restaurants
Our top recommendations!
---
---
Hideaway Kitchen + Bar - CLOSED
25948 Genesee Trail Rd
Golden, CO 80401
(303) 526-0556
One of our favorites is the ever popular Hideaway Kitchen and Bar. This is such a great spot for our Idledale area customers, tucked away in an unassuming strip mall but with such great ambiance within. The comfort food here is absolutely stellar, and it's served by one of the most welcoming and most attentive wait staffs that you will ever have the pleasure of meeting. A true Denver Limo Service classic for our Idledale area customers! It's a perfect place for brunch, and we always suggest the eggs Benedict and hash brown patty - incredible! The made-from-scratch waffles are a great option, too!
Teller's Taproom & Kitchen
1990 Youngfield St
Lakewood, CO 80215
(303) 237-1002
At Teller's Taproom & Kitchen, you'll experience a top-notch dining experience. This place has the coolest neighborhood bar vibe, but the food that they serve is so good that we'd be tempted to put it in the restaurant category! They've got these amazing portabella burgers that put all other local burgers to shame, and delicious fish and chips that will really satisfy all the seafood lovers in your Denver Limo Service group. You've also got to try the cheesecake! We can't get over how perfect this Lakewood restaurant's location is for our Idledale area customers, just a stone's throw away and such a quick drive when in a Denver Limo Service vehicle!
Indulge Bistro & Wine Bar
1299 Washington Ave
Golden, CO 80401
(303) 277-9991
We cannot get enough of Indulge Bistro & Wine Bar. It is a fine place to indulge in great food, and it is a place that accepts online reservations, making it super easy to make your Denver Limo Service group's reservations and get your night off to a great start ahead of time! The vibe here is just perfection, and the happy hour prices will definitely put a smile on that face of yours. The appetizers that are served at happy hour will please you to no end. They also have a nice variety of pita wraps and various breads with delicious dips. The service is just sensational here and you'd be hard pressed to think of a place with a better wine selection in the Idledale area. A Denver Limo Service fave!
Yard House
14500 West Colfax Ave
Lakewood, CO 80401
(303) 278-9273
In Lakewood you will find the Yard House, a sports bar that is very conveniently located for our Idledale groups, the prime highlight here is the selection of beer. Just huge! The bar is equally large, just perfect for your big groups, and the fact that there are so many TVs throughout the establishment only makes it more of a top stop when you are looking to watch the game with your best limousine friends! Super fast service, very friendly staff, and some of the best ambiance in town. Highly recommended! Don't leave without trying the decadent S'Mores Brownie!
Rooftop Tavern
215 Bear Creek Avebue
Morrison, CO 80465
(303) 697-0164
We adore this rooftop pub where you will really enjoy some great bar fare and a super selection of drinks. Our limousine customers just love to pile in there and drink pint after pint of delicious beer. The selection is excellent and the staff will be happy to help you choose something if you're a little overwhelmed by the sheer variety! As far as the food goes, the tacos are our absolute fave. The Korean BBQ tacos, specifically, are the most amazing thing we've ever had, and the Hawaiian pizza. Always good music here and great vibes in general, thanks to the happy customers that pack the place with frivolity all day and all night!
Blue Canyon Grill - CLOSED
1224 Washington Ave, Ste 135
Golden, CO 80401
(303) 271-0730
Blue Canyon Grill & Underground is really a great rustic type of casual restaurant where you can let your hair down and feel at home. The blue canyon burger is just delish if you're a bleu cheese lover, and that would definitely be our top recommendation to you. Dig into an order of those fabulous sweet potato fries and you'll be in carb heaven. The avocado nachos are also a major highlight as far as we're concerned! However, by far, our favorite thing here is the plate of Mesa nachos! Be sure to check this one out next time you're traveling in the Idledale area with Denver Limo Service! To drink, head downstairs to the bar!
80453
Don't know which vehicle to choose?
Want to know a bit about our company?