Why Choose Denver Limo Service?
---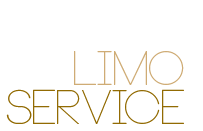 The answer is simple; we depend on your happiness, so we'll go above and beyond to accomplish our goal. You'll find that we're the best in all areas, from vehicle quality, to driver professionalism and customer service. Our prices are fair, and our transportation is something you can't put a price on!
---
---
---
Denver Limo Service
Limousines and Party Bus Rentals
For Denver, Colorado
Indian Hills Colorado Bars & Restaurants
Our top recommendations!
---
---
Sit N Bull Saloon
5514 Parmalee Gulch Rd
Indian Hills, CO 80454
(303) 697-4523
If your night out and about through the Denver area brings you to Indian Hills, there's a few places you'll have to make time for. One of the best dive bars and karaoke joints in the area is Sit N Bull Saloon! Everybody just loves this awesome mountain bar with the great beer selection and the superb staff. They've got a nice menu of bar fare for you to indulge in, which is just perfect for soaking up all that alcohol that you'll likely imbibe! The live bands that play here are always excellent and they really keep the energy booming. Open til 11 most nights and until 2 on Fridays and Saturdays!
Hideaway Kitchen + Bar
25948 Genesee Trail Rd
Golden, CO 80401
(303) 526-0556
Hideaway Kitchen + Bar has always been a fave for Denver Limo Service customers in the Indian Hills area, and we think that you will absolutely fall in love with this cozy spot that's got such a wide ranging menu of food to choose from. The staff is very attentive here and they really make you feel at home, as if you're visiting friends rather than a restaurant. The menu is devoted entirely to comfort food as far as we can tell, and boy is it ever delicious! The osso bucco special is to die for and we love the calamari and watermelon salad!
Rox Bar & Grill
12684 West Indore Place
Littleton, CO 80127
(303) 972-2769
The popular Rox Bar & Grill is a charming spot that is well known for its burgers and sandwiches! They've got a really well stocked bar here so you'll have your choice of just about anything that you desire to drink. The draft beer selection is quite nice as well. The fish tacos are something that the Denver Limo Service crew has enjoyed on several occasions and we've been really impressed with both the quality and the prices for all of the food here. Happy hour is a great time to stop in and the best nights are Monday, Wednesday, and Saturday.
Virgilio's Pizzeria
10025 West San Juan Way
Littleton, CO 80127
(303) 972-1011
Ah, pizza and wine! Two essentials for any Denver Limo Service trip. And if you find yourself cruising around with us in the Indian Hills area, we won't hesitate to tell you that Virgilio's Pizzeria & Wine Bar is the winning destination! Both restaurant and bar, both pizzeria and wine bar, they really get it right on all counts. This is a full Italian restaurant too, not just a pizzeria, and they really have a wonderful selection of drinks beyond just the advertised wine! Beautiful ambiance, wonderful wait staff, and an overall memorable experience! Hands down the best pizza in town! So stop on in and have a slice or order a pie to go!
Rooftop Tavern
215 Bear Creek Ave
Morrison, CO 80465
(303) 697-0164
Rooftop Tavern is not just a name, it's actually a second floor pub in the Indian Hills area where you'll be able to relax and let the stresses of the work week melt away with all your Denver Limo Service friends. The fireplace tables are such a great addition here, really adding something special to the ambiance that you won't find just anywhere. The beer prices are really reasonable and the selection is very good. They are open til 2am every single night, and the fact that they have such great happy hour prices is yet another perk!
Iwayama Sushi & Da Big Kahuna Bistro
5500 S Simms St
Littleton, CO 80127
(303) 948-1199
Iwayama Sushi & Da Big Kahuna Bistro is the perfect combination of sushi bar and Hawaiian bistro. What more could you possibly desire? We are hooked on this one. Absolutely hooked! The specialty rolls are absolutely delicious and you cannot make a wrong choice. The sake selection is good too! The kalua pork and garlic chicken combo is something that you will not soon forget. Let's not fail to mention the ahi poke and the paradise roll! And of course that classic chicken katsu. Oh, what a beautiful array of Japanese and Hawaiian fare!
80454
Don't know which vehicle to choose?
Want to know a bit about our company?