Why Choose Denver Limo Service?
---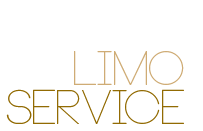 The answer is simple; we depend on your happiness, so we'll go above and beyond to accomplish our goal. You'll find that we're the best in all areas, from vehicle quality, to driver professionalism and customer service. Our prices are fair, and our transportation is something you can't put a price on!
---
---
---
Denver Limo Service
Limousines and Party Bus Rentals
For Denver, Colorado
Ken Caryl Colorado Bars & Restaurants
Our top recommendations!
---
---
Virgilio's Pizzeria & Wine Bar
10025 W San Juan Way
Littleton, CO 80127
(303) 972-1011
Ken Caryl really has a gem in Virgilio's Pizzeria & Wine Bar! This is a wonderful place that our Denver Limo Service customers choose on quite a regular basis! They've got a huge array of delicious Italian food for you to choose from, including some of the very best pizza in town. The drink selection is really impressive, going far beyond just the wine that is lauded in the title. The prices are on the reasonable side and you just won't find a more comfortable atmosphere in which to hold your Denver Limo Service celebration!
Draft Sports Grill
9150 W Cross Dr
Littleton, CO 80123
(303) 932-8845
Wanting to watch the big game on TV while you drink and dine with your Denver Limo Service friends in Ken Caryl? One of your best choices will be Draft Sports Grill. There are so many wildly delicious things to choose from here, including the bison bacon burgers and even one dollar tacos! Gotta love that. The deals on wings during football games are absolutely sensational, and so are the wings themselves! Super crisp televisions that are large and always in good view... what more could you want in a sports bar? Closed Sun, open til 1:30 Mon-Wed, and til 2 Thu-Sat.
North Shore Restaurant & Bar
7444 W Chatfield Ave
Littleton, CO 80128
(303) 972-8611
Now here's a really good one for you when you're in Ken Caryl with Denver Limo Service. North Shore Restaurant & Bar is a great low-cost option in this area that has a top notch juke box for your enjoyment. The burgers are just delish, cooked to order and very juicy. The beer is always cold, just as it should be. Definitely more of a dive bar and hot a hipster hangout, and we think that's a good thing! They do have TVs, free wi-fi, and even outdoor seating. Happy hour is definitely the time to be here!
Rox Bar & Grill
12684 W Indore Pl
Littleton, CO 80127
(303) 972-2769
Rox Bar & Grill is the place to go in Ken Caryl with Denver Limo Service if you are craving some really great burgers and sandwiches. They've got one of the best stocked bars in the area, just piled high with bottle after bottle of all the best spirits around. Superb draft beer selection too! You just won't find a better array of drinks and food in Ken Caryl... and let's not forget to mention the fish tacos that they are so well known for! Great happy hour prices as well as great everyday prices. Best nights are Mon-Wed-Sat!
Tavern Littleton
2589 W Main St
Littleton, CO 80120
(303) 730-7772
Tavern Littleton is the sports bar to end all sports bars! Known for their breakfasts and brunches on the weekends, that's certainly a superb time to stop in, as is any game night. They have super affordable prices for everything here, so you'll be able to nosh on all your faves without watching your wallet too much when you need to be keeping an eye on the game instead! Our favorite thing to eat here is the Hawaiian burger with sweet potato fries, and we are also big fans of the tequila chicken salad. Fabulous tots and sliders as well!
Buffalo Wild Wings
5138 S Wadsworth Blvd
Lakewood, CO 80123
(303) 978-9424
And finally we come to Buffalo Wild Wings, a chain sports bar that we never fail to recommend to our Denver Limo Service customers no matter what city they're in! This one in Lakewood is so close by for our Ken Caryl customers and it really is the best. Loud and lively ambiance, fun spot to watch the game, and always such great specials going on. The wings are what they are known for, but they have a full menu of favorites for you to dive into, and certainly much more than what a typical sports bar can offer. Awesome juke box too!
80127
Don't know which vehicle to choose?
Want to know a bit about our company?