Why Choose Denver Limo Service?
---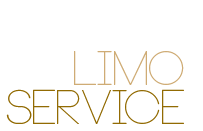 The answer is simple; we depend on your happiness, so we'll go above and beyond to accomplish our goal. You'll find that we're the best in all areas, from vehicle quality, to driver professionalism and customer service. Our prices are fair, and our transportation is something you can't put a price on!
---
---
---
Denver Limo Service
Limousines and Party Bus Rentals
For Denver, Colorado
Kittredge Colorado Bars & Restaurants
Our top recommendations!
---
---
Bear Creek Restaurant
25940 Hwy 74
Kittredge, CO 80457
(303) 674-9929
When your plans with Denver Limo Service bring you into the Kittredge area, you really should check out Bear Creek Restaurant, a lovely and rustic place where you can indulge in wonderful bar fare, burgers, and of course fish and chips! The cod sandwiches are super delicious and the chile rellenos are a top recommendation too! The view of Bear Creek out the rear windows is something that we certainly consider a highlight! Note that this one is not open late... just until 8 most nights and 9 on Fridays and Saturdays! So arrive plenty early!
Hideaway Kitchen + Bar
25948 Genesee Trail Rd
Golden, CO 80401
(303) 526-0556
Hideaway Kitchen + Bar is well known in the Kittredge area for their delicious comfort food, and Denver Limo Service customers request this as a destination all the time for that very reason! It's true that it's located in a strip mall, but don't let that put you off. The ambiance is wonderful and you'll really feel at home once you step through those entrance doors. Absolutely attentive waitstaff that goes out of their way to make you feel like more than a valued customer. Super convenient location in Golden for our Kittredge area customers!
Black Hat Cattle Company
26295 Hill Top Dr
Kittredge, CO 80457
(303) 670-0941
Black Hat Cattle Company is the prime steakhouse in the Kittredge area for our Denver Limo Service travelers. Pricey, absolutely, but well worth every single dollar that you will pay. We love the fact that they accept online reservations, making things very easy when you're trying to hastily make reservations via your smartphone while you're cruising in our limousines! What are our favorite items here? The prime rib with mushrooms is certainly a top choice, and their baked potatoes are always really delish as well.
Indulge Bistro & Wine Bar
1299 Washington Ave
Golden, CO 80401
(303) 277-9991
If a wine bar is the type of place that you were dreaming of for your upcoming Denver Limo Service trip in the Kittredge area, be sure to pop over to Indulge Bistro & Wine Bar while you're with us. They've got a great deal of space for your larger limo groups and some of the friendliest service that we've ever encountered. You'll love digging into their enormous bison burgers and we think you'll also enjoy the kobe beef sliders and the deep fried pickles! The happy hour menu is a delight and we love all the desserts and wines!
Cactus Jack's Tavern
4651 Hwy 73
Evergreen, CO 80439
(303) 674-1564
Cactus Jack's Tavern is a nice laid back bar and music venue where you will really enjoy a special time during your Denver Limo Service trip. More bar than restaurant, certainly, but they've got amazingly delicious hamburgers that are well worth your time! Probably close to two dozen different specialty burgers with great toppings like green chile and roasted red peppers! The bands that play live here are really sensational and they add so much enjoyment to the outdoor dining experience on the patio. We couldn't love it here more!
Rio Del Sol
28215 Hwy 74
Evergreen, CO 80439
(303) 670-3000
When Mexican food is what you're craving when you're out in the Kittredge area with Denver Limo Service, Rio Del Sol should be your first thought! This is quite affordable for your limo trips, whether you're footing the bill for your whole group or splitting it. It's very comfortable here, both inside in the main dining area, and outside on the patio, not to mention the cozy bar area! The mole sauce is one of our favorite things and we love the fact that they have some lamb dishes on the menu. Absolutely sensational margaritas too!
80457
Don't know which vehicle to choose?
Want to know a bit about our company?