Why Choose Denver Limo Service?
---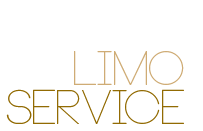 The answer is simple; we depend on your happiness, so we'll go above and beyond to accomplish our goal. You'll find that we're the best in all areas, from vehicle quality, to driver professionalism and customer service. Our prices are fair, and our transportation is something you can't put a price on!
---
---
---
Denver Limo Service
Limousines and Party Bus Rentals
For Denver, Colorado
Lakewood Colorado Bars & Restaurants
Our top recommendations!
---
---
Kazoku Sushi
10665 W Colfax Ave
Lakewood, CO 80215
(303) 238-1199
All of us at Denver Limo Service have been really impressed with everything we've tried at Kazoku Sushi. Our party bus groups are clearly in agreement with that, always requesting it as a Lakewood destination when they're partying with us out here! The toro is absolutely mind blowing and we can't say enough positive things about their mango roll and their spider roll! The Manhattan is one that's very much worthy of your time too. This one features a full bar and outdoor seating to boot! TVs for sports too.
The Rock Wood Fired Kitchen
7399 W Alaska Dr
Lakewood, CO 80226
(303) 454-3282
The Rock Wood Fired Kitchen is another really impressive restaurant and bar destination in the Lakewood area for our Denver Limo Service guests to enjoy. The garlic mozzarella bread is something that they're always raving about, and that "Crazy Little Thing" vegetarian pizza is something that we think you will really adore too! The "Bad to the Bone" pizza is a great one as well! You'll appreciate the fact that they have a full bar here and outdoor seating as well. Free wi-fi and televisions too! Nice.
Cafe Jordano
11068 W Jewell Ave
Lakewood, CO 80232
(303) 988-6863
Café Jordano is a gorgeous place to dine and drink when you're in the Lakewood area with Denver Limo Service. They get solid positive reviews online and they get nothing but rave reviews from our party bus customers too! The fettuccine alfredo is a major perk here and we adore the freshly baked bread that is served before you eat. The salads are really superb here too, and we just love their Italian dressing. This one also features a full bar, but no distractions in the form of TVs or wi-fi. No outdoor seating here.
World of Beer
7260 W Alaska Dr
Lakewood, CO 80226
(303) 934-2304
Oh, how we love World of Beer! If you are an aficionado of all things beer, you've got to visit this establishment that serves as a virtual tour of all the beers of the world. They seemingly have every beer you could ever desire here! And the food is top notch as well. Oktoberfest is an awesome time to come in and share in the festivities. Any day is beautiful on their patio. When there's live music on the weekends, that's really a prime time to come in. Free wi-fi and TVs here as well! Best nights Thu-Fri-Sat!
Teller's Taproom & Kitchen
1990 Youngfield St
Lakewood, CO 80215
(303) 237-1002
Teller's Taproom & Kitchen is a stellar choice for your travels in this area. The beer boiled shrimp is an absolute highlight on this menu that is already overflowing with goodness. Happy hour is a fine time to come in and enjoy yourself with your party bus group. The whisky burger is a must-do, loaded up with their homemade steak sauce and just bursting with flavor! Brunch means one dollar mimosas and a build-your-own bloody mary bar! Now that's what we're talking about! Truly a top recommendation!
Blue Sky Cafe & Juice Bar
14403 W Colfax Ave
Lakewood, CO 80401
(303) 216-2670
Blue Sky Café & Juice Bar makes major strides to be a big player here in the Lakewood area, and our Denver Limo Service customers clearly appreciate their efforts. They have some of the most amazing smoothies and juices here, making this a prime stop during your lunch hour when you're traveling in the party bus. The rainbow skillet is an amazing choice for your meal and the sweet potato griddle cakes are just sensational. Excellent veggie burritos and eggs benedict too! Nice outdoor seating and free wi-fi too.
80228
Don't know which vehicle to choose?
Want to know a bit about our company?