Why Choose Denver Limo Service?
---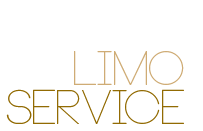 The answer is simple; we depend on your happiness, so we'll go above and beyond to accomplish our goal. You'll find that we're the best in all areas, from vehicle quality, to driver professionalism and customer service. Our prices are fair, and our transportation is something you can't put a price on!
---
---
---
Denver Limo Service
Limousines and Party Bus Rentals
For Denver, Colorado
Montbello Colorado Bars & Restaurants
Our top recommendations!
---
---
Queen of Sheba
7225 East Colfax Avenue
Denver, CO 80220
(303) 399-9442
There are actually a few Ethiopian restaurants in the Montbello area, but we think our favorite is Queen of Sheba in Denver! We're apt to recommend this one to you when you're looking for someplace enticing and unique for your limousine groups to enjoy. Everything is incredibly fresh and carefully prepared here. They've got a huge array of both Ethiopian beer and honey wine for you to choose from, which is a major perk as far as we're concerned! We love the injera and the meat combo! You'll find that they offer moderate pricing on their amazing food and service, which makes for a smashing combination.
Phoenix Bar
15800 West Colfax Ave
Denver, CO 80401
(303) 953-9314
Phoenix Bar is one of those places that when someone asks "where should we go tonight?" Phoenix Bar is a unanimous answer. This home away from home has spacious seating, cozy lighting, a pool table, TV, and a bar that is always fully stocked. Our favorite thing, however, is the stunning patio where you'll more like you're relaxing in your best friends yard rather than a bar - it's just that comfortable. The food options are a tad limited, but they've got the basics, like tacos, so you won't be missing anything. If you like interactive group fun, you'll love trivia night at the Phoenix.
Vine Street Pub & Brewery
1700 Vine Street
Denver, CO 80206
(303) 388-2337
Denver Limo Service customers who are traveling through the Montbello area are always looking for a really good pub or brewery in the area, and we usually steer them toward Vine Street Pub & Brewery! They're perhaps best known for their delicious hamburgers, very juicy and thick with all the fresh toppings that you expect at a place like this. They've got a huge selection of beer for you to peruse and that's almost as much of a draw here as the burgers! Maybe even more if you're a beer lover like us. Wonderful service and the kind of pub atmosphere that you can't resist.
Phoenician Kabob
5709 East Colfax
Denver, CO 80220
(303) 355-7213
If you find yourself craving authentic Middle Eastern cuisine and you happen to be in the Montbello area or near Denver, then you'll want to check out Phoenician Kabob. This is a wonderful sit-down restaurant that provides more than enough room for your limousine groups and even a full bar! Now we're talkin'! The lamb-stuffed pastries are our favorite way to start out a meal and the hummus is very nice too. The kabobs are the star item here, hence the name, and that's what we'd recommend most highly. Really a gem here in Montbello and highly recommended!
Abyssinia Ethiopian Restaurant
4116 East Colfax
Denver, CO 80220
(303) 316-8830
Another recommendation for an Ethiopian restaurant in the Montbello area is Abyssinia Ethiopian Restaurant. We really dig this one. They've got some of the freshest food around and they really put a great effort into the presentation here too. The only downside is that they do not accept reservations, so it can be tough to fit your larger groups in. Arrive plenty early or try to make special arrangements with them if possible. The injera and the meat combo are our two faves here, just as with the previous Ethiopian restaurant on this list, and we love the honey wine.
Denver Biscuit Co.
3237 East Colfax
Denver, CO 80206
(303) 377-7900
Denver Biscuit Co is the place to go for the greatest breakfast and brunch in the Montbello area, and it's great for sandwiches and vegetarian fare any time of day! Our Denver Limo Service customers know this and they request it very often. Of course, the biscuits are amazing here, as you'd expect them to be when they're in the name of the establishment! We'd say they're the best we have ever tasted. The super mimosas with a shot of orange vodka are an amazing "hair of the dog" hangover remedy, that's for sure! Try the Franklin, you'll be glad you did!
80239
Don't know which vehicle to choose?
Want to know a bit about our company?