Why Choose Denver Limo Service?
---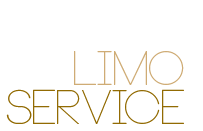 The answer is simple; we depend on your happiness, so we'll go above and beyond to accomplish our goal. You'll find that we're the best in all areas, from vehicle quality, to driver professionalism and customer service. Our prices are fair, and our transportation is something you can't put a price on!
---
---
---
Denver Limo Service
Limousines and Party Bus Rentals
For Denver, Colorado
Morrison Colorado Bars & Restaurants
Our top recommendations!
---
---
The Fort
19192 Hwy 8
Morrison, CO 80465
(303) 697-4771
We think you'll be incredibly impressed with everything that there is to nosh on at The Fort. This steakhouse and barbecue restaurant is a prime destination for Denver Limo Service customers in the Morrison area. Everybody always raves about the prickly pear margaritas and the unforgettable rocky mountain oysters. The fort game plate is a game changer too, loaded up with elk chops, buffalo filet medallions, and grilled teriyaki quail. Full bar, outdoor seating, and free wi-fi, but no TVs here.
Cafe Prague
209 Bear Creek Ave
Morrison, CO 80465
(303) 697-9722
If you love Czech food and modern European fare, you should definitely make it a point to check out Café Prague out on Bear Creek Avenue when you're traveling with Denver Limo Service in Morrison. The salmon stuffer is a favorite dish of ours here and we love their pork schnitzel too! The red cabbage is also quite amazing. If you're a dessert lover, check out their crème brulee! Wow. The patio fireplace is a major highlight here, very romantic and intimate. Full bar but no TVs or wi-fi on the premises.
Red Rocks Grill
415 Bear Creek Ave
Morrison, CO 80465
(303) 697-9290
Red Rocks Grill is definitely one of our favorite bars out here in the Morrison area, and they also happen to have some of the greatest food around. The smothered burrito is beyond irresistible, just loaded up with cheese and sauce, and totally packed with flavor. Nearly every item on the menu is completely homemade. The green chili cheese fries will definitely do your taste buds right! The margaritas are unbelievably good too! Nice beer selection too! Full bar + happy hour pricing. Outdoor seating too!
Beso de Arte
102 Market St
Morrison, CO 80465
(303) 697-3377
Beso de Arte is a Latin American restaurant that features a stunning outdoor dining area with a beautiful waterfall to create the ambiance that you are after. It's a wonderful place to dine after a hike or after a concert, and if you're traveling with Denver Limo Service, all the better! This Morrison favorite features some of the best chips and salsa you'll ever dig into, and the garden salad with mango salsa is definitely a must-have. The fish tacos are truly legit too. Great cocktails as well! Free wi-fi but no TVs!
The Morrison Inn
301 Bear Creek Ave
Morrison, CO 80465
(303) 697-6650
The Morrison Inn has never let our Denver Limo Service customers down. Never anything but a mind blowing meal here. The chicken tacos are wonderful and we're completely hooked on their margaritas! The ambiance is simple and understated, even divey, and if you can appreciate that as much as we do, then you'll love it here. There's a full bar here for your beer, wine, and liquor needs, and they even feature a nice little outdoor seating area. TVs for sports but no wi-fi, so plan to disconnect for a minute and just chill.
Blue Cow Eatery
316 Bear Creek Ave
Morrison, CO 80465
(303) 697-5721
Blue Cow Eatery is an enticing one out here in the Morrison area! Denver Limo Service groups adore the lattes here, so if you're an espresso fan, you just might want to drop in and try one. The breakfasts are just mouth wateringly amazing, so if you're out and about in the AM hours with Denver Limo Service, this is an excellent option. The covered patio is the perfect place to sit and enjoy that morning sun, or later in the afternoon, to enjoy the sunset. Open from 7-8 daily. Full bar. TV. Free wi-fi too.
80465
Don't know which vehicle to choose?
Want to know a bit about our company?