Why Choose Denver Limo Service?
---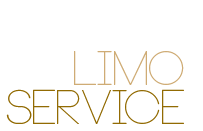 The answer is simple; we depend on your happiness, so we'll go above and beyond to accomplish our goal. You'll find that we're the best in all areas, from vehicle quality, to driver professionalism and customer service. Our prices are fair, and our transportation is something you can't put a price on!
---
---
---
Denver Limo Service
Limousines and Party Bus Rentals
For Denver, Colorado
Mountain View Colorado Bars & Restaurants
Our top recommendations!
---
---
Brazen Neighborhood Eatery
4450 W 38th Ave
Denver, CO 80212
(720) 638-1242
Are you ready for an unforgettable dining experience in Mountain View, CO with Denver Limo Service? Brazen Neighborhood Eatery will do it for you time after time! Their mussels are just to die for, and we can't say enough good things about their meatballs! The brisket is another top recommendation, and we're hooked on the burrata too! Mmm, everything is just so good here! The late night menu is more limited but still incredible. Full bar and outdoor seating, but no TV or wi-fi on the premises. Very nice.
Hops & Pie
3920 Tennyson St
Denver, CO 80212
(303) 477-7000
Hops & Pie is a beer lover's dream! Grab yourself a mind blowing pizza topped with pulled pork, dig into a bowl of their IPA mac and cheese, and wash it all down with one of their amazingly hoppy craft beers! Mm-mmm good! Did we mention that they have blackberry barbecue sauce here? Wow. Talk about insane flavor! Their hours are quite generous here, but note that they are closed on Mondays. Not a full bar since the focus is on the beer. TVs for sports and free wi-fi, but no outdoor seating here. A Denver Limo Service favorite in Mountain View.
Axios Estiatorio
3901 Tennyson St
Denver, CO 80212
(720) 328-2225
Axios Estiatorio is a Greek and Mediterranean restaurant that will take very good care of you when you're out and about in Mountain View with Denver Limo Service. The Greek beer is just sensational, and we also really enjoy their bottomless mimosas. If you're a fan of lamb, try the lamb giouvetsi or the arni psito. If you're there in the AM hours with Denver Limo Service, you'll want to dig into one of their breakfast pitas with gyro meat! Very generously sized too. Full bar and free wi-fi. No outdoor seating and no TVs.
Parisi
4401 Tennyson St
Denver, CO 80212
(303) 561-0234
Parisi is an Italian deli out here in the Mountain View area that we think you'll fall straight in love with on your first visit. Their tiramisu is reason enough to head out here, even if that was all you were going to have! The calzones are on a whole 'nother level, and those pizzas baked in the wood-fired oven will have you singing their praises for days. Wonderful neighborhood bar vibe. Not a full bar, beer and wine only. Very nice outdoor seating. No distractions in the form of wi-fi or TV here, just a great dining experience.
Cafe Brazil
4408 Lowell Blvd
Denver, CO 80211
(303) 480-1877
Café Brazil will satisfy your Brazilian-loving taste buds to no end when you're in Mountain View with Denver Limo Service! The soups are just incredible here, your choice of gazpacho or black bean soup! So delicious. The seafood Copacabana is a must-have and we love the xim xim too. Of course it's a little on the pricier side, as most Brazilian food is, but it's so worth it. You will enjoy the full bar here and you'll appreciate the large amount of space that they have for your party bus groups. Closed Sun/Mon.
El Camino Community Tavern
3628 W 32nd Ave
Denver, CO 80211
(720) 889-7946
El Camino Community Tavern is a really charming spot that captures that tavern vibe just perfectly. If you want to dig into a mouthwatering cheesesteak, this is certainly the spot to do so. The queso is really amazing too, and how about those incredible shrimp tacos? They also feature one dollar tacos on Tuesdays, so that's a prime time to head out there with your Denver Limo Service group. This Mountain View favorite features a full bar with happy hour pricing, and they have TVs and wi-fi for you as well.
80212
Don't know which vehicle to choose?
Want to know a bit about our company?