Why Choose Denver Limo Service?
---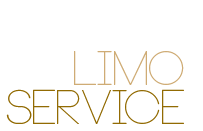 The answer is simple; we depend on your happiness, so we'll go above and beyond to accomplish our goal. You'll find that we're the best in all areas, from vehicle quality, to driver professionalism and customer service. Our prices are fair, and our transportation is something you can't put a price on!
---
---
---
Denver Limo Service
Limousines and Party Bus Rentals
For Denver, Colorado
Sandown Colorado Bars & Restaurants
Our top recommendations!
---
---
Queen of Sheba
7225 E Colfax Ave
Denver, CO 80220
(303) 399-9442
We are really huge fans of Queen of Sheba, one of the very best Ethiopian restaurants in the Sandown area for our Denver Limo Service customers! This is a very unique and impressive place that has more than enough room for your larger limousine groups, and the fresh meats and veggies that are served up here are just what the doctor ordered for the hungry tummies of everyone in your limousine. Celebrations are wonderful here and it's also nice to stop in for brunch on the weekends for a really special way to welcome in the day. Love it here!
Tables
2267 Kearney St
Denver, CO 80207
(303) 388-0299
Tables is a truly gourmet paradise for our Denver Limo Service customers in the Sandown area. We are just in love with the sweet breads and the tuna tartare here. We cannot say enough about how delicious the scallops with risotto is. You'll certainly want to nosh on the double chocolate s'mores graham cracker with marshmallow and chocolate sauce! You'd be hard pressed to find a better dessert than that! There's even a full bar here! The only downside is that they are closed completely on Sundays and Mondays, and they're only open from 5-9:30 all other days.
Vine Street Pub & Brewery
1700 Vine St
Denver, CO 80206
(303) 388-2337
If you're out and about with Denver Limo Service in the Sandown area, you will never find a better pub and brewery than Vine Street! This is the kind of place where you can go with all of your limousine friends and get some of the juiciest and most delicious burgers in town. Pair it with a nice ice cold beer and you're good to go! The selection of beers is most impressive and there are just so many options for you. A huge menu of both food and drinks, what more can we say about this Sandown area winner? A true Denver Limo Service favorite and then some!
Phoenician Kabob
5709 E Colfax Ave
Denver, CO 80220
(303) 355-7213
Middle Eastern food is really shining brightly at Phoenician Kabob right here in the Sandown area! Our Denver Limo Service customers point their chauffeurs here all the time and we certainly can't blame them one bit! After all, the food is sensational and so is the service. There's a ton of space here for your larger limo groups to spread out and enjoy themselves, and there's even a full bar for your complete and total enjoyment. What do we recommend most highly here? Gotta be the lamb-stuffed pastries, the hummus, and of course the kabobs that the place is named after!
Abyssinia Ethiopian Restaurant
4116 E Colfax Ave
Denver, CO 80220
(303) 316-8830
If you can't get enough of Ethiopian food, you simply must check out Abyssinia when you're out here in Sandown with Denver Limo Service. This is an ideal spot for your groups, though it can be hard to fit them in because of the no-reservations policy! We'd really recommend trying to negotiate with them for some type of reserved seating for your larger groups, or you might face a longer than average wait. Amazing meat combo, incredible injera, and delicious honey wine. Incredibly comfortable ambiance and some of the best service around.
Denver Biscuit Co.
3237 E Colfax Ave
Denver, CO 80206
(303) 377-7900
By far one of our favorite breakfast and brunch stops in the Denver Limo Service service area, particularly for our Sandown area travelers! They've got really amazing sandwiches here and there are a lot of choices for our vegetarian travelers, which we appreciate. The biscuits, as you might expect, are quite delicious and very highly recommended. We absolutely love the super mimosas, which are made "super" by the addition of a shot of orange vodka! Now that's what we're talkin' 'bout! A little hair of the dog to chase your Saturday night/Sunday morning hangover away!
Don't know which vehicle to choose?
Want to know a bit about our company?