Why Choose Denver Limo Service?
---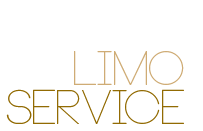 The answer is simple; we depend on your happiness, so we'll go above and beyond to accomplish our goal. You'll find that we're the best in all areas, from vehicle quality, to driver professionalism and customer service. Our prices are fair, and our transportation is something you can't put a price on!
---
---
---
Denver Limo Service
Limousines and Party Bus Rentals
For Denver, Colorado
Spivak Colorado Bars & Restaurants
Our top recommendations!
---
---
Sloan's Bar & Grille
5850 W 25th Ave
Edgewater, CO 80214
(303) 274-4244
If you've got an upcoming event with Denver Limo Service in the Spivak area, make sure to pop in on Sloan's Bar & Grille for a yummy bite to eat and to take advantage of their wonderful drink specials! We highly recommend this as a brunch spot, and you won't have to stand in a long line either! Lots of room for your larger Denver Limo Service groups and such wonderful service. The one dollar mimosas are wonderful, and you can get a whole pint for just three bucks! Nice! A definite favorite in Spivak.
Providence Tavern
5280 W 25th Ave
Edgewater, CO 80214
(303) 462-5280
Providence Tavern is a beloved Spivak area destination for Denver Limo Service customers and for all the locals in the area alike. Their happy hour food is really unique and tantalizing. The chipotle chicken corn chowder will please those tastebuds of yours for certain, and the onion rings are beyond delish here. They have beautiful outdoor seating and even a full bar with happy hour pricing for you. There are televisions in case you'd like to watch some sports. Free wi-fi too! Absolutely excellent service.
Casa Bonita
6715 W Colfax Ave
Lakewood, CO 80214
(303) 232-5115
Casa Bonitais a really unique spot where you can enjoy not only delicious Mexican food but also live entertainment that is unparalleled by any local spot! They say it's the greatest show in Denver, and we tend to agree! Those 30-foot waterfalls with daring cliff divers… where else are you going to see something like that? They also feature exciting stage shows and talented musicians, plus an amusement arcade and even a gift shop in case you'd like some souvenirs. Always good times for Denver Limo Service groups!
West 29th Restaurant and Bar
5560 W 29th Ave
Wheat Ridge, CO 80214
(303) 233-3377
West 29th Restaurant & Bar is really a pleasant spot to dine and drink when in Spivak with Denver Limo Service! Their filet has got to be our favorite thing to indulge in here, and though it's pricey, it is every bit worth it! Dining outdoors is a lovely experience here, with a beautiful outdoor patio where you can enjoy the weather. The croquet madame is incredible, very highly recommended! Love the crêpes too! Brunch and dinner are the best times to enjoy a meal here. Full bar. TVs for sports as well! Very nice.
Bangkok Thai Food
2099 Wadsworth Blvd
Lakewood, CO 80214
(303) 238-8000
Bangkok Thai Food definitely gets it right in every possible way! It's a simple small restaurant that can accommodate your Denver Limo Service groups with enough advance notice. We recommend this one as highly for takeout as we do for dine-in. Perhaps you want to order up some spring rolls and some pad thai to enjoy in your Denver Limo Service vehicle while you cruise around Spivak! It wouldn't be the first time! They tend to make things very spicy here, so order it on the milder side if you're not used to it!
US Thai Cafe
5228 W 25th Ave
Edgewater, CO 80214
(303) 233-3345
US Thai Café is another one of our favorite for a yummy Thai meal in Spivak. Denver Limo Service groups love to come in and nosh on their fried tofu! The curries are truly amazing here, and we really love the fact that they offer "Thai hot" and "Indian hot" as choices for your heat level! Favorites here include the chicken panang curry, the chicken pineapple curry, and their house special dish! Mm-mmm good! No alcohol here, no TV for sports, and no wi-fi, so basically no distractions from the delicious food!
Don't know which vehicle to choose?
Want to know a bit about our company?