Why Choose Denver Limo Service?
---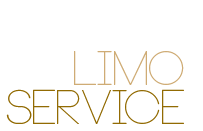 The answer is simple; we depend on your happiness, so we'll go above and beyond to accomplish our goal. You'll find that we're the best in all areas, from vehicle quality, to driver professionalism and customer service. Our prices are fair, and our transportation is something you can't put a price on!
---
---
---
Denver Limo Service
Limousines and Party Bus Rentals
For Denver, Colorado
Wheat Ridge Colorado Bars & Restaurants
Our top recommendations!
---
---
Colorado Plus Brew Pub
6995 W 38th Ave
Wheat Ridge, CO 80033
(720) 353-4853
Colorado Plus Brew Pub is a really fun spot to dine and drink with your friends when traveling in the Wheat Ridge area with Denver Limo Service! This place has only grown as the time has passed, and we're in love with their burgers and sliders the most. The truffle fries are a must-have alongside whatever you may order. The outdoor patio is a prime spot to sit and enjoy the beautiful weather. The service is beyond impressive here. Full bar, happy hour, TVs, and even free wi-fi! Best nights Thu-Fri-Sat!
Right Coast Pizza
7100 W 38th Ave
Wheat Ridge, CO 80033
(303) 431-6077
There are always dozens of Denver Limo Service groups in Wheat Ridge and beyond asking us where the best pizza is! We tend to point them to Right Coast Pizza out on West 38th Avenue. Their garlic knots are amazingly delish and we're huge fans of their laughing buffalo pizza, which is a very unique spin on a traditional margherita pizza. The southwest pizza is loaded with flavor too, really a fave of ours! Great lunch specials, a full bar, outdoor seating, televisions for sports, and even free wi-fi. They definitely hook you up.
West 29th Restaurant and Bar
5560 W 29th Ave
Wheat Ridge, CO 80214
(303) 233-3377
West 29th Restaurant and Bar gets a whole lot of love from our Denver Limo Service customers out here in the Wheat Ridge vicinity. Their brunch is just fantastic and the prices are incredible too. If you haven't tried their filet yet, that's an awesome way to celebrate something special or to threat that special someone that you love for an anniversary. Full bar, outdoor seating, and TVs for sports, but there's no wi-fi so take advantage of this opportunity to disconnect from all the notifications and distractions!
Iron Rail Tavern
4111 Kipling St
Wheat Ridge, CO 80033
(303) 423-2737
Iron Rail Tavern is a bar and gastropub that really offers something unique to our party bus customers in this area. Not only do they have an incredible selection of craft beers for you to enjoy, but they offer a wonderful array of comfort food for you to check out. The fire roasted tomato and basil penne is a particular favorite of ours, and we just love their burgers that are piled high to the ceiling with high quality toppings! This one features a full bar, happy hour prices, and even outdoor seating. TVs and wi-fi too.
Long Shots Bar and Grill
4400 Ward Rd
Wheat Ridge, CO 80033
(303) 403-0227
Long Shots Bar & Grill is perhaps best known for being an excellent pool hall for the Wheat Ridge area, but Denver Limo Service customers who hang out there a lot know that it's also all about the yummy Vietnamese food, including nosh-worthy noodle bowls and spring rolls that'll satisfy everybody in your group! The divey ambiance is just perfect for your low-key and casual Denver Limo Service groups, and we think you'll appreciate all the TVs for sports and their nice outdoor seating area too. Very nice.
iPIE
3928 Wadsworth Blvd
Wheat Ridge, CO 80033
(720) 287-5915
iPIE is a famous little pizza joint out here in the Wheat Ridge area, very highly recommended to all of our pizza pie-loving Denver Limo Service travelers! The really great thing is that iPie basically means that they're individual, personal pizzas, so that every person in your group can choose their particular favorite combination of toppings. They have thick crust and thin crust available, a choice that we always appreciate! No alcohol here and no TVs for sports, but you've got drinks and entertainment on the bus, right?
80033, 80034
Don't know which vehicle to choose?
Want to know a bit about our company?