Why Choose Denver Limo Service?
---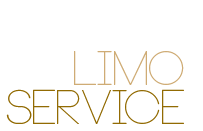 The answer is simple; we depend on your happiness, so we'll go above and beyond to accomplish our goal. You'll find that we're the best in all areas, from vehicle quality, to driver professionalism and customer service. Our prices are fair, and our transportation is something you can't put a price on!
---
---
---
Denver Limo Service
Limousines and Party Bus Rentals
For Denver, Colorado
Boulder Colorado Bars & Restaurants
Our top recommendations!
---
---
Dark Horse
2922 W Baseline Rd,
Boulder, CO 80303
(303) 442-8162
What makes the Dark Horse so well liked is its decor. The walls are filled with odd and end pieces. Wagon wheels, skis, bicycles and bison head cover the ceiling. There are movie props and antiques everywhere. Once a week, space is cleared for tricycle races. There is a self serve kitchen window where you can go and get your burger and some fries. They serve local beer here.
Mountain Sun Pub & Brewery
1535 Pearl St,
Boulder, CO 80302
303) 546-0886
Mountain Sun is one of the many breweries in Boulder that attracts the younger crowd with its stunning range of brews that are not available anywhere but it's other Mountain sun locations. Many people stop by after they are done hiking, biking or shopping. There is a lively and informal atmosphere. Mountain Sun's most popular month is February because it is stout month. During that month, they offer flavors like mint to cherry chocolate to chai. Some night they have acoustic and bluegrass music playing. They also serve the best pub food.
West End Tavern
926 Pearl St
Boulder, CO 80302
(303) 444-3535
West End Tavern is a bourbon bastion. Is have a huge beer list and serves delicious barbecue. The most important thing though, is it's long list of bourbons, including Colorado brands and the rare Pappy Van Winkle, a Kentucky variety so rare that a Wall Street Journal article referred to is as "unobtanium". They are also popular for their delicious burgers and the rest of their pub menu. The West End Tavern is one of Boulder's largest rooftop patio with makes it a fine place to sit out, enjoy the mountain views, relax, and have some drinks on.
The Sink
1165 13th St,
Boulder, CO 80302
(303) 444-7465
There is no bar in Boulder that has as much history that The Sink has. It is a 90 year old icon in the University Hill neighborhood. President Obama even visited this place and ordered a pizza. The ceiling is covered with illustrations with just adds to the Sinks charm. They are most known for their Sinkburgers and their Ugly Crust Pizza. The Sink also serves local and regional microbrews.
The Bitter Bar
835 Walnut Street,
Boulder, CO 80302
(303) 442-3050
The bitter bar is a loungey hipster hot spot that is well known for their creative and delicious drinks. They offer small plates of food so that if you feel like eating something, there's something you'll enjoy. There is live music weekly. This bar is always busy. The locals come for the craft cocktails for both the ingredients and the presentation. Some ice cubes may flavored with ginger beer, almond milk or cider. They have hour hour later than most at 5pm-7pm. This is one of the city's most popular bar.
Cafe Aion
1235 Pennsylvania Ave,
Boulder, CO 80302
(303) 993-8131
Cafe Aion has a low profile. It is one of the many college bars on University Hill. Aion serves beer, wine, spirits, and original cocktails. There is even a jalapeño margaritas. Seeing as it has a spanish influence, they have excellent sangria's. They have a daily special of sangria that's "red wine, fresh fruit and secrets". You will get unexpected varieties such as watermelon and cucumber. If we are booked you can get Boulder Limo Service from one of our competitors.
80301, 80302, 80303, 80304, 80305, 80306, 80307, 80308, 80309, 80310, 80314, 80321, 80322, 80323, 80328, 80329
Don't know which vehicle to choose?
Want to know a bit about our company?