Why Choose Denver Limo Service?
---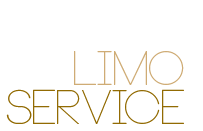 The answer is simple; we depend on your happiness, so we'll go above and beyond to accomplish our goal. You'll find that we're the best in all areas, from vehicle quality, to driver professionalism and customer service. Our prices are fair, and our transportation is something you can't put a price on!
---
---
---
Denver Limo Service
Limousines and Party Bus Rentals
For Denver, Colorado
Denver Colorado Events
We service them all!
---
---
Denver Tourism
Experience Denver in the best way possible.
There's so much to do and see in Denver, that you might think it's impossible to fit it all in one day! That is, until now. Our limousines and limo buses offer the perfect way to experience the museums, concert venues, and landmarks of Denver. You'll be as comfortable as possible, and your driver knows all of the best areas!
Weddings
Make all of your dreams come true.
Weddings are special events, and here at Denver Limo Service, we make absolutely certain that each and every wedding we service ends on a positive note. We'll be at your pickup destination early with a vehicle that is sure to impress from the inside out. Reserve your transportation today! Looking for a Photographer, Photobooth, Travel Agency, Candy Buffet, Calligraphy, Dance Lesson, Jewelry Store, or Valet Parking,?
Bar Hopping
Experience nightlife the way it should be.
Bar hopping is a great way to see what Denver is all about. With a bumping nightlife scene filled with trendy bars and nightclubs, bar hopping will prove to be fun! However, have you secured a designated driver yet? If not, book your limousine or limo bus! It's the best way to bar hop.
Corporate Events
Make a great impression!
Corporate events call for a professional mode of transportation, and Denver Limo Service has just that. We're known to be fantastic with corporate events with our classy and elegant vehicle selections. Whether it's an office party or a client meeting, we've got your back. Reserve your professional mode of transportation! For wine events we recommend Temecula Limo outside San Diego
School Dances
Keep your child safe as can be.
School dances offer the perfect opportunity to reserve a limousine or limo bus. You don't want your child driving with an inexperienced teenage driver on a night of a school dance, after all. When you reserve with Denver Limo Service, you'll making sure your child and their friends will be as safe as possible.
Sporting Events
Experience some friendly competition!
Are you looking to have a great time at a Broncos or Nuggets game? A limousine or limo bus from Denver Limo Service will prove to be a smart decision! You can tailgate like never before with fantastic amenities, and you'll have a place for shelter if it rains! Reserve your limousine or limo bus now.
Don't know which vehicle to choose?
Want to know a bit about our company?