Why Choose Denver Limo Service?
---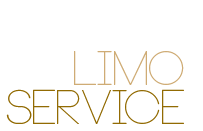 The answer is simple; we depend on your happiness, so we'll go above and beyond to accomplish our goal. You'll find that we're the best in all areas, from vehicle quality, to driver professionalism and customer service. Our prices are fair, and our transportation is something you can't put a price on!
---
---
---
Party Bus Denver
Limousines and Party Bus Rentals
For Denver, Colorado
Welcome To Denver Limo Service
We are the areas foremost provider of limousine, limo bus, party bus, and corporate (executive) sedan/SUV drop off service. We can provide luxurious transportation for any event, and you can bet that a Limo Service Denver vehicle is in prime condition and a top of the line specimen of vehicular beauty. Since our inception, we have been in the pursuit of the highest level of excellence in the Denver Party Bus Service area, and have achieved thus with hard work, determination, and a little luck. Whether you're planning a personal party that involves bar hopping and pub crawl type festivities, a big event like a wedding along with its bachelor/bachelorette pre-nuptials, or a professional event like an important meeting or a whole group of your coworkers heading out to a regional convention, we've got the vehicle that is just ideal for you. You're welcome to browse those vehicles here on our site, or come out to our lot and take a peek at them in person. We know you'll be impressed.
Denver is a fantastic place with a lot going on; but how can you experience it without the right kind of transportation? When it comes to the great sporting events, parades and festivals, weddings, celebrations, and night-life that happens here in Denver, the last thing you want to do is drive yourself to these fantastic events. When you consider things like the hassle of traffic, the stress of finding accurate directions, and the anxiety of finding a designated driver, renting transportation from us should be top priority!
We take care to ensure you get your moneys worth from our services. It's just one of the ways that we put your happiness first and foremost! You'll always get the best from us, be it from our customer service agents or professional chauffeurs. It simply doesn't get any better than Denver Limo Service! The next time you need deluxe transportation for a group of people, you'll know who to call. It's easy to reach us via telephone or email, so whatever is more convenient for you, just know that we're one dial or one click away. Our office staff knows everything there is to know about planning exciting trips in this area, including what all the hottest destinations are, so even if you are very early in the planning process, you can hit us up for some valuable information that you'll be able to put to good use during your outing with us.
Having a limousine or limo bus for your event is worth it. You don't have to take any smelly taxi's, someone doesn't have to miss out on the fun by being the designated driver and you don't have to drive yourself. Say you had a few drinks and you think you are good to drive, you might get pulled over or get into an accident. Both of those will cost a lot more than a limo bus would. A limo bus is also a lot safer and of course, more fun. In the event that you are hiring this vehicle for your teens who are, for instance, celebrating a prom or a graduation, you'll have the peace of mind that you seek, knowing that they're in good hands with a professional chauffeur in a state of the art vehicle. No texting and driving to concern yourself with, no designated drivers to worry about. You can enjoy a quiet evening at home while your kids party it up, all worry-free for both of you.
You don't have to deal with traffic, construction, parking, calling taxis, waiting; none of it. You can be enjoying yourself with all the amenities the vehicle has to offer. In the buses, there is dancing room with maybe even a dancing pole. Color changing lights and loud music for a club like feel. Bar areas to get or make drinks. The party doesn't have to stop when moving from one spot to another. Let the chauffeur take care of everything. All of these exciting perks and features are put to good use during trips to concerts at Red Rocks Amphitheater or the Bluebird Theater, and sporting events at Mile High Stadium. Those seem to be the times when traffic and parking are the most hassle. It's worth the cost of our services just for the elimination of that concern alone. Actually enjoying any traffic you get stuck in is heavenly, and being dropped off and picked back up right at the door is pure ecstasy! Don't worry about other cities we have you covered. Davenport Limo and Bakersfield Limo are both great companies but if you need party bus service in the area we recommend Denver CO Party Bus Rental
Our customer service agents are always nice and happy, ready to help you by answering any questions you may have or to book your reservations. The chauffeurs we employ are friendly and gives you the best night possible. They know the best routes around the city. That way you never get lost, you arrive on time, and you get there safely. Also ensuring you get there safely, is our professional mechanics who keep the vehicles maintained. That way, it's one less worry for you. These vehicles are inspected and maintained at regular intervals, plus being cleaned after each and every trip, which means that they will run as smoothly for you as they did when they were brand new. We strive to keep them in like-new condition. We know you'll be able to tell that when you travel with us.
We are open 24 hours a day. That means we can take your call when you have the time to make it. Even if you're an extreme night owl, take our word for it, you can call us anytime! We're still up late taking care of our late-night partygoers, so it's no problem at all. If you're the type who prefers to do everything via email, we have no problem with that either. We're always a click or a call away. But get in touch with us today to make your reservations. You don't want to miss out on the chance of getting a limo or party bus for your event, and we do get booked up fast when our high-demand seasons hit! Make sure that the vehicle of your dreams is available for you when you need it by reaching out to us today.
---
Would you like a quick Limo quote from us?
---
If your answer is yes, there's no easier way to do so than by filling out the quick quote form just to the right (or below on mobile devices) where you're reading here! Before you send the quote request, be sure you include the following information, or we'll have to get back in touch with you to obtain it:
• The date of your event
• The city/zip code we'll be picking you up in
• How many passengers we'll be accommodating
You can also use the following contact information.
Our customer care reps are standing by 24/7!
Phone: 720-230-3280
---
Don't know which vehicle to choose?
Want to know a bit about our company?